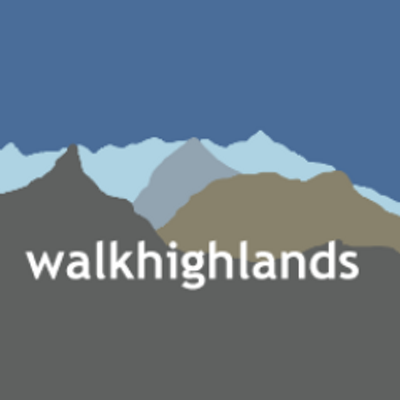 A guide to Aberdeenshire's 12 Corbetts
23 March 2021
You've heard about Aberdeenshire's 30 munros but now Walk Highlands is here with its latest instalment telling you all about Aberdeenshire's Corbetts. A Corbett is a Scottish mountain over 2,500 ft (762m) but under 3,000 ft (914.4). There are 221 Corbetts in Scotland, 12 of which are in Aberdeenshire.
1 and 2. Culardoch and Creag an Dail Bheag (900m)
This twin pair of Corbett summits lie on either side of the track over the Bealach Dearg, accessed from Invercauld. The walk to climb them is a little longer than it once was; until a resurvey, Carn Liath was the summit of the western hill, before the 'next bump' of Creag an Dail Bheag was was found to be a couple of metres higher.
https://www.instagram.com/p/CIgSdylHMBt/
3. Morven (872m)
An eastern outlier of the Cairngorms ranges, Morven stands on the divide between upland and lowland landscapes. Its great bulk dominates the rich farmland of Cromar lying to its east. There is a massive ancient cairn just south of the true summit.
https://www.instagram.com/p/CCscYx_npPb/
4. Conachcraig (865m)
Conachcraig is rounded hill with three summits, rising above the pine forests of Ballochbuie. It is dwarfed by the massive bulk and spectacular cliffs of Lochnagar, to which it is adjacent. The summit views, however, are superb, especially of its greater neighbour. It can be climbed as detour from the usual route to Lochnagar, or by a longer but more attractive route from Balmoral.
https://www.instagram.com/p/BbXsTyzjsBz/
5. Morrone (859m)
This rounded hill rises directly above Braemar, and with a good path it makes for a popular ascent – and a good introduction to hillwalking on a fine summer day. The lower slopes are clothed by the beautiful nature reserve of Morrone Birkwood.  The summit is crowned by telecommunications equipment, but this can't distract from the superb panorama of the Cairngorms. A track enables an alternative descent via Glen Clunie to make a circular walk.
https://www.instagram.com/p/BzDVu-cA68a/
6. Creag nan Gabhar (834m)
Rising south of Braemar, Creag nan Gabhar has very steep slopes down to Glen Clunie and the A93 to the west, but to the east slopes more gently towards Loch Callater. The latter provides a great descent route, making for an enjoyable circular hillwalk giving grand views into the higher mountains around.
https://www.instagram.com/p/CH2_JQil86d/ 
7. Brown Cow Hill (829m)
You won't find many cows on this sprawling area of moorland, but it's certainly brown - unless the heather is in full bloom. This route forms a horseshoe of the higher summits, with boggy ground and peat hags breaking up sections of easier going across short-cropped heather. Though unspectacular, the route gives good views and a chance to experience solitude; look out for the rare dotterel.
https://www.instagram.com/p/B3hfsq_j2iV/ 
8. Carn na Drochaide (818m)
Usually climbed from the beautiful Linn of Quoich, the direct ascent of Carn na Drochaide is something of a slog over deep heather. A better option is to head east and make use of initial paths to climb it via Creag a' Chleirich. There are grand views to the sprawling giants of Beinn a' Bhuird and Ben Avon.
https://www.instagram.com/p/CFIa5NBDN_w/ 
9. Sgor Mor (813m)
A rather neglected hill lying between the busy approaches through Glen Dee and Glen Luibeg to the southern end of the Lairig Ghru, Sgor Mor is an unassuming and largely pathless hill. For those willing to look for an objective beyond the obvious, however, it provides perhaps the finest overall view of the main massifs of the Cairngorms.
https://www.instagram.com/p/CC_tT36H2tY/ 
10. Carn Mor (804m)
The culminating summit of the Ladder Hills, Carn Mor is set high above the Braes of Glenlivet. This remote area was renowned for whisky smuggling, and the whole range is named after the Ladder, an old pass from Glenlivet to Strathdon. Be sure to visit the atmospheric College of Scalan at its foot; this served as a hidden seminary during the eighteenth century, when catholics were being persecuted across Scotland.
https://www.instagram.com/p/By2u68FjZc4/ 
11. Carn Ealasaid (792m)
Little known by name, Carn Ealasaid is the highest summit on the west side of the Lecht road and ski centre. The uppermost point is away from the tows, and an approach from the north avoids the ski paraphrenalia; the descent given is pathless and very rough but you could more easily retrace your steps.
https://www.instagram.com/p/B9WdG-QBNwF/ 
12. Mount Battock (778m)
The most easterly of the Corbetts, Mount Battock is the highest point of a wide area of rolling moors, used intensively for grouse-shooting and crossed by many tracks. It provides a straightforward ascent from beautiful Glen Esk.
https://www.instagram.com/p/CD--T2JH6yj/ 
Please note, it is a common misconception that as Corbetts are smaller than Munros they are easier. This is not always the case. Some Corbetts are relatively pathless and the ascent is much wilder than the more heavily-walked Munros. For more information on hillwalking please visit Walk Highlands' website.
Read about safety in the great outdoors at 
Scottish Mountain Rescue
.