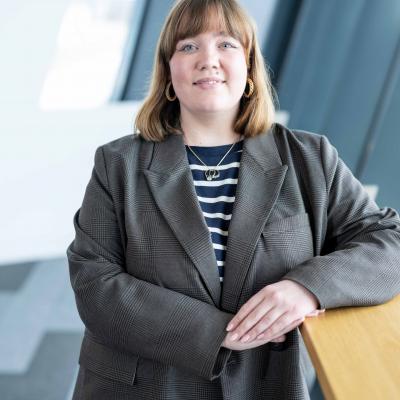 Celebrate Aberdeenshire's local larder with Provenance Festival!
18 September 2023
The North-east's Provenance Festival returns from Friday 29 September until Sunday 8 October. The region's beloved producers and notable restaurateurs have been busy creating memorable experiences designed to uncover the secrets and stories behind their successes.
Let's take a look at some of the wonderful events happening across the festival.
Distillery Tour and Gin Tasting - Lost Loch Spirits, Aboyne
Saturday 30 September, Sunday 1 October, Thursday 5, Friday 6, Sunday 8 October
It's your chance to head out through the stunning scenery of Royal Deeside to Lost Loch Distillery. Learn about their award-winning spirits, and their inspiration which includes the natural landscape and local history that surrounds them. Guests will leave astonished by their anecdotes, including a rare insight into Scotland's first absinthe, what 'Haroosh' means and what an Inuit visiting Deeside in the 1850s has to do with award-winning gin.
From taste to smell, guests will have an experience for the senses and leave with a deeper understanding of the botanicals involved in their delicious products. 
So what are you waiting for? Get booked!
The Art of the Aperitivo - House of Botanicals, Aberdeen  
29 & 30 September, 4–7 October
Does a celebration of Italian traditions, bringing together delicious tipples and light bites with friends and family sound like a dream come true? Then this event might be for you!
Following an arrival drink in their tasting room, House of Botanicals will take you through a demonstration of their portfolio of spirits including green walnut and Amalfi lemon liqueur, a tour of their production floor, ending with a tantalising tasting of their Pietro Nicola range, with curated cocktails and paired light bites.
Douneside Dining Club - Douneside House, Aboyne
Saturday 7 October
Join Dounside House for their Dining Club evening, guests will indulge in the tastings of their 3AA Rosette Head Chef. With a menu focusing on the finest local ingredients the North-east has to offer guests are in for a mouth-watering treat.
Guests will dine together in the wonderful atmosphere of the Library Restaurant, hosted by the respected wine merchant, Tarquin De Buegh who will be perfectly selecting delicious wines to accompany the evening menu.
Torrisoule Cider & Apple - Talk and Tasting - Square Deal, Huntly
Saturday 7 October – 1.30pm-2:15pm, 2:30pm-3:15pm
Witness the magic of Torrisoule Cider & Apple, a not-for-profit, community first business who take waste apples donated from the surrounding area and transform them into the finest fresh juice and artisan cider. Each product is sold at local markets, with all profit then donated to the local community.
With free tickets, why not embark on their adventure and find out what it takes to run such an organisation.
PS. You'll get a taste of their product and even the chance to purchase some to take home.
Aberdeenshire Whisky Tasting - Inverurie Whisky Shop, Inverurie
Saturday 30 September, 6:00pm
What's better than a dram between friends?
Join Inverurie Whisky Shop as they honour our region's unique and wonderful contribution to whisky. With a selection of four great expressions from local distilleries, this event will delve in to the great stories and passionate people that go into every drop.
What's even better this is not Inverurie Whisky Shop's only event! We recommend taking a peek at what else they have going on!
This is just a small taster or the fantastic events on offer with Provenance Festival 2023, for a full line-up and tickets to each event head to provenancefestival.co.uk
Already booked up or planning? Don't forget to share your experiences! Tag @visitabdn and use the hashtag 'VisitABDN for a chance to be featured on our channels.