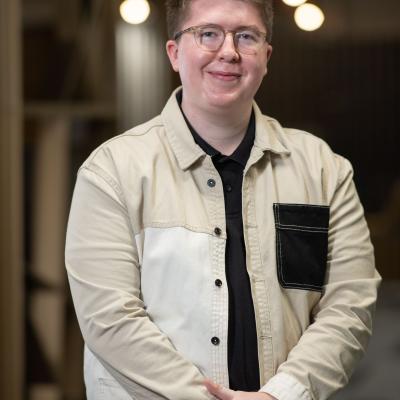 Best of Britain by the Sea: Ainsley & Grace's North-east Adventure
7 June 2022
More 4's Best of Britain by the Sea turned its focus to the striking, 165-miles of Aberdeen and Aberdeenshire coastline in the latest episode that featured mouth-watering seafood dishes, a visit to a natural phenomenon, and more.
In this blog, we'll taker a deeper dive into these seaside landmarks visited by the delightful duo - Ainsley Harriott and Grace Dent.
Missed the episode? Not to worry – you can watch their adventure on the Channel 4 website.
Aberdeen
The pair's first stop was in Aberdeen, Scotland's third-largest city. Otherwise known as the Granite City, this city by the sea is home to a golden beach that is beloved by locals and visitors alike. Here you will find an array of restaurants serving up the freshest seafood dishes pulled straight from the North Sea.
Ainsley and Grace stopped by the sophisticated Silver Darling, located in Footdee, or Fittie as it is known by locals. This charming 19th century former fishing community is a truly unique landmark huddled right by sea.
Image credit: Best of Britain by the Sea | More 4
Gardenstown and Macduff
The episode took audiences to the north-facing coast of Aberdeenshire where Ainsley and Grace explored the treasures of Gardenstown and Macduff, the neighbouring village and town are just a 15-minute drive apart.
Macduff is still home to commercial fishing vessels that steam in and out of the port every day, whereas Gardenstown's harbour is now a retired fishing port which is now a hub for small creel boats and pleasure crafts. Both make for an equally pleasant visit during the summer months, where visitors can enjoy local delicacies whilst strolling along the harbours.
RSPB Troup Head
Nearby are the cliffs of RSPB Troup Head where the country's largest mainland gannet colony resides. A highlight of their adventure, Ainsley and Grace were blown away by this spectacular setting that you can visit on a guided tour.
Thorneybank Farm Shop
The Thorneybank Farm Shop is found just north of Inverurie, a homely town that makes for a great base to explore Aberdeenshire. The shop has been serving fresh, homegrown produce since the 1970s – this is where Ainsley and Grace picked up the delicious shortbread!
Image credit: Best of Britain by the Sea | More 4
Burn O'Vat
Located by the eastern gateway to the Cairngorms National Park, this natural phenomenon was formed by glacial meltwater and is surrounded by beautiful woodlands. There are plenty of walking routes to be enjoyed around this area that'll lead you to the peaceful waterfall setting.
Image credit: Best of Britain by the Sea | More 4
Douneside House
Ainsley and Grace rounded off their North-east adventure with a visit to Douneside House, a luxurious hotel and restaurant found within the rolling hills and charming landscape of Royal Deeside.
Douneside's menus boast the very best of local produce, with fruits and vegetables picked daily from their own garden.
Visit these locations for yourself
Has Best of Britain by the Sea inspired you to visit Aberdeen and Aberdeenshire this summer? If so, then start planning your own adventure to the region using the 'MyABDN' tool.
Once your account has been created, you can build your very own itinerary by clicking the 'Add to MyABDN' button on the pages listed above.