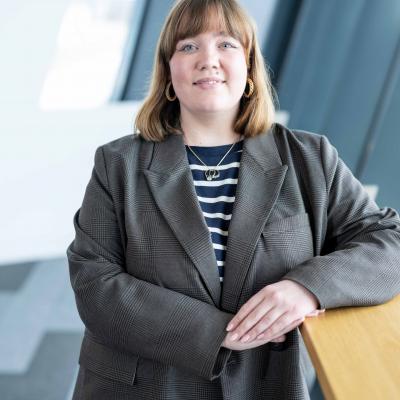 Beloved landscapes within the North-east of Scotland
21 April 2023
22 April marks Earth Day - a time to demonstrate our support for environmental protections including both land and wildlife, whilst celebrating the natural beauty that is around us.
In the North-east of Scotland, we are so privileged to be surrounded by vast undisturbed countryside and miles of dramatic coastline, as well as being home to a wealth of protected wildlife.
This blog will take you through some of our most cherished locations across Aberdeenshire.
With winding trails through the Scots Pine, two lochans and a backdrop of Deeside mountains and beyond, this woodland is idyllic and is classed as a Designate Site of Special Scientific Interest.
Each season is filled with its own charm from wild flowering heather in spring to crisp frost in winter, it is an honour to have such enchanted scenery on the doorstep of Ballater.
Not only is this location significant for its scenery, but it is an important nesting ground for many species such as damselflies, dragonflies, red squirrels and capercaillie. If you are extremely lucky, there is rare sightings of the pearl bordered fritillary butterflies.
Image Credit: https://www.instagram.com/davidmajesticphotography/
One of Aberdeenshire's most impressive geological coastal features is Bullers of Buchan – a collapsed sea cave, adorned with wild heather, campion and orchids.
Visitors can follow a narrow clifftop coastal path (care needed) which looks down upon crashing waves that rush through the cave's natural archway.
It doesn't stop there, this astonishing landscape is home to many varying species of seabirds such as puffins, kittiwakes, guillemots and razorbills. You will most likely encounter them during the spring/summer months, and they are known to model for a photo or two!
It's a rarity for a place to be as impressive in the height of summer as it is in the depths of winter, but Bullers of Buchan achieves just that.
 Image Credit: https://www.instagram.com/leefowlie/
One of Britain's richest and most diverse reserves, St Cyrus has it all from towering volcanic cliffs and hidden waterfalls to miles of beautiful sandy beaches and grassland.
With natural barriers of inland cliffs and a seaward ridge of sand dunes it has created a perfectly protected nestle of grasslands which is home to an unrivalled array of stunning insects and birds. As you gaze across the coast keep your eyes peeled for grey seals, dolphins and circling peregrine falcons!
Whether it's an interest in birds or botany, this is a glorious place like no other.
Image credit: https://www.instagram.com/with.bryan/
The list of cherished places across our adored region is never ending, but we hope to have enlightened you to a few this Earth Day. However, it is always important to consider the welfare of the wildlife by keeping a safe distance, along with treating the landscapes with respect when visiting.
Feeling inspired to plan a trip? Make sure to head to our website: Click here.
Or for more recommendations on places to visit why not visit our social channels? Don't forget to share your own experiences too and hashtag #VisitABDN or #BeautifulABDN for a chance to be featured!
Keep in touch via VisitAberdeenshire's other channels: