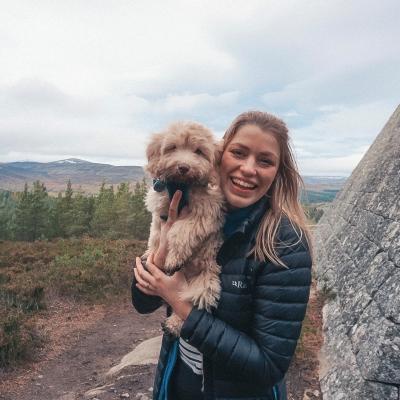 Autumnal walks in Aberdeen
15 November 2021
Autumn in Aberdeen is spectacular! Our city is scattered with colourful trees and bright flowers. This makes for some beautiful autumnal walks in a variety of places. Here are some autumnal walks you need to try this year. 
1. Scotstown Moor
Scotstown Moor is a hidden gem in the Bridge of Don area. Parking is easy and the basic route will take you about 40 minutes. It is very open and beautiful, with views of the sea on one side and Bennachie on the other. There is a variety of pretty autumnal trees, open stretches, and it is likely you will see some local wildlife!
2. Persley Walled Garden, Donmouth and Seaton Park
This walk is great as while the official circular route is 11km, you can make it as long or as short as you want. Park beside Persley Walled Garden which is filled with colourful trees and flowers. You then walk along the River Don past historic machinery from the 1800s and Persley Castle, making for an interesting ramble. Finally, you come out at Seaton Park which is picturesque with the autumnal colours. 
3. Johnston Gardens
Johnston Gardens is iconic in the autumn season. The garden is a beautiful spot within the city filled with trees, flowers, waterfalls, streams and a pretty bridge. This walk is short, but it is great for a wander. 
4. Brimmond Hill
Brimmond Hill is an excellent walk for autumnal views across Aberdeen City. The walk is 3.5km and will take you about 40 minutes. The path up the hill from the Craibstone side is tarmac so accessible for robust prams and wheelchairs. 
5. Blackdog Beach
Blackdog Beach is just outside Aberdeen City, but it is a hidden gem in the autumn! You can make this walk as long or as short as you want and there is beautiful moorland you can walk through just behind the beach and sand dunes. We recommend this option as a quieter alternative to Balmedie Beach! 
There are even more walks around Aberdeen and Aberdeenshire to discover. Anna Gill is the founder of Aberdeenshire Walks social media channel, sharing local walking routes and idyllic spots to blow off the cobwebs. Follow Anna here to get more inspiration!