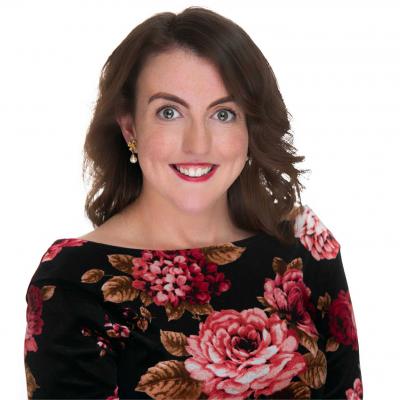 An Instagrammers guide to the NE250 roadtrip
10 July 2019
Magnificent castles, breath-taking sweeping scenery, challenging golf courses and picturesque village after picturesque village. The NE250 is one of the new road trip kids on the block but it's certainly making its mark.
I'd recommend taking at least three days to enjoy the scenic route however if you prefer to take a slower approach to the route and get more of an opportunity to get a real feel for the area and embrace the North-east's charm you will not find yourself at a loss for things to do.
You can start the road trip at any point on the route however for the purpose of this blog I'm going to start at Aberdeen Airport heading North (as Aberdeen is a natural hub for people to fly, sail, drive too easily).
Day 1: Head North along Aberdeenshire's spectacular coastline
1. Aikenshill Highlands
Get your trip on the NE250 off to a flying start with a trip to Aikenshill Highlands in Balmedie where you can meet Aikenshill's gorgeous Highland Cows. This is your chance to get up close and personal with one of the icons of Scotland on your visit with opportunities to feed them and take them for walks (and of course get LOTS of photos). You can also stay overnight at Aikenshill's beautiful B&B.
https://www.instagram.com/p/Bx79rxInJZt/
2. Forvie National Nature Reserve
It's rare that you see hundreds of seals sunbathing on a beach, but at Forvie NNR this is a regular occurrence. Forvie is one of Scotland's most dramatic stretches of coast and is a fantastic place to do some wildlife spotting.
Take a short detour when you stop at Forvie National Nature Reserve to visit Tolquhon Castle, one of the area's most picturesque castle ruins and part of Historic Scotland. For craft beer lovers don't miss a visit to BrewDog's Brewery in Ellon where BrewDog started – what better way to enjoy a beer than in the place it was created.
https://www.instagram.com/p/Bx7I0y0n1M0/
3. Slains Castle
On the coast of Cruden Bay (which is also very picturesque and worth a stop if you have time) lies the remains of Slains Castle. A dramatic and haunting clifftop ruin that is believed to be the inspiration for the setting of Bram Stoker's novel, Dracula (1897).
https://www.instagram.com/p/BTGavG8lF-A/
4. Peterhead Prison Museum
One of Scotland's most notorious prisons, Peterhead Prison Museum, tells the story of the Prison's history which saw the only time the SAS were used to end a domestic siege in Britain. During autumn, the museum also holds Halloween tours which are not for the faint hearted (keep an eye for tickets going on sale in late summer).
https://www.instagram.com/p/BlivSMLlFZU/
5. Aden Country Park
Take some time to relax in Aden Country Park, a 230 acre country park in Mintlaw. The park has plenty to occupy children with a fun playpark and for those doing the route with dogs this is the perfect place to stretch your legs.
https://www.instagram.com/p/Bv46AE8Hhix/ 
6. Delgatie Castle
Finish your day with a trip to Delgatie Castle, steeped in Scottish history with a few ghostly tales to add some suspense to your visit. Those looking for a unique experience can choose to stay overnight at Delgatie Castle and can tick off 'stay at a castle' from their bucket list. Aden Caravan and Camping at Aden County Park or Saplinbrae Hotel are also great options!
If you'd prefer to stay on the NE250 route itself see Buchan Braes Hotel, Buchan Ness Lighthouse Holidays, The Palace Hotel and the Tufted Duck Hotel to find the right place for you.
https://www.instagram.com/p/BZL-kQFgBrN/
Day 2: Continue West along Aberdeenshire's coastline overlooking the Moray Firth
7. Kinnaird Head Castle and Museum of Scottish Lighthouses
Ever heard of a full-size lighthouse built right through the middle of a 16th century castle? Seeing is believing at this truly unique castle. Kinnaird Head Lighthouse was the very first lighthouse to be built on mainland Scotland in 1787. The museum tells the story of skill, courage, technical genius and brilliant organisation that saved lives.
https://www.instagram.com/p/BxmW09OHJVb/
8. Pennan
Pennan is a rugged yet enduring village consisting of only one row of houses on a single street with an attractive little habour and pebbled beach. The village was used as the backdrop to the movies Local Hero (1983) and Whisky Galore (2016).
https://www.instagram.com/p/ByhXgKQlAJ8/
9. Crovie
There's nowhere else on earth quite like Crovie – it's a truly spellbinding place with no shops, no phone signal and no roads. Locals have to transport their shopping by wheelbarrow from a car park at the top of the cliff. Don't miss the view of Crovie from the top of the cliff.
https://www.instagram.com/p/BxxepnyAT0n/
10. Gardenstown
Rather like seabirds which have adapted to living in the nooks and crannies of cliffs, buildings in Gardenstown also cling to steep slopes as the village has grown vertically towards the sea's edge. Gardenstown is an idyllic spot which often sports a very colourful harbour.
https://www.instagram.com/p/BnuCHX6nNwB/
11. Royal Tarlair Golf Club
Take in the rugged beauty of the coastline as you play Royal Tarlair Golf Club - one of only seven golf courses in Scotland with Royal Warrant. Don't miss the signature par 3, 13th hole known as 'The Clivet' which will test golfer's nerve and resolve to the max.
https://www.instagram.com/p/BHk3JyBjSld/
12. Duff House
Duff House, a grand mansion built in 1740 by William Adam is not to be missed. Now home to a permanent collection of art from the National Galleries of Scotland, during its lifetime it has been everything from a hotel to a prisoner of war camp.
https://www.instagram.com/p/BxrRhOejea8/
13. Portsoy
Portsoy is a popular village thanks to its vibrant trademark festival and picturesque 17th century harbour. Portsoy is renowned for its marble - polished red and green serpentine - which has been used in grand mansions and castles all over the world; most notably the Palace of Versailles.
https://www.instagram.com/p/Bwj7tMenAzK/
14. Glenglassaugh Distillery
At the east end of the beautiful Sandend Bay you will find Glenglassaugh Distillery. While many distilleries have become highly automated, at Glenglassaugh Distillery, whisky is still lovingly handcrafted by a small and dedicated skilled team. 
https://www.instagram.com/p/BwYB1qzntrc/
15. Findlater Castle
Another staggering clifftop ruin on the NE250 is Findlater Castle near Sandend. The castle was once besieged by Mary, Queen of Scots.
https://www.instagram.com/p/BwoQ-a-lN2K/
16. Cullen
Cullen homes a mix of brightly coloured cottages built gable end to the sea next to the shimmering golden sands of Cullen beach. The beach also offers up a fantastic photo opportunity at the quirky Three Kings rock stack – said to mark the graves of three Norse kings who died following a bloody battle.
Macduff, Portsoy and Cullen all offer ample accommodation for an overnight stay. I recommend checking out The Knowes Hotel, The Banff Springs Hotel, Station Hotel Portsoy,  The Sail Loft Bunkhouse and Cullen Bay Hotel.
https://www.instagram.com/p/Bw1pONzlis-/
Day 3: Head South into the Cairngorms National Park
Please note, those wishing to do the full route will find themselves continuing West into Moray Speyside before arriving at Corgarff Castle further into the drive.
17. Corgarff Castle
The star of Strathdon, Corgarff Castle stands isolated on the hillside in the Cairngorms National Park. Originally used as a noble residence, Corgaff Castle was later used as a base to hunt down Jacobite sympathisers.
https://www.instagram.com/p/BWtj7Avgbh7/
18. Grampian Transport Museum
From travelling chariots to supercars, Grampian Transport Museum houses an impressive variation of transport exhibits which are updated every year. Current exhibits include Billy Connolly's Boom Lowrider and The Guy Martin Collection. Enjoy a bite to eat the Travellers Rest Tea Room.
https://www.instagram.com/p/Byp_LeXncUE/
19. Craigievar Castle
If fairytales were real, all castles would look like Craigievar (it is even said to have inspired Walt Disney himself!). The building of the Scottish Baronial style begun at around 1576 and completed by c1626, this iconic tower house is amongst the best preserved and the most loved in Scotland.
https://www.instagram.com/p/BhcTS6JHK-d/
20. Royal Lochnagar Distillery
Royal Lochnagar Distillery, one of the jewels in the Royal Deeside crown, is situated beside her Majesty the Queen's Scottish Home, Balmoral Castle. The distillery takes its name from the mountain, Lochnagar, which is a Munro, a mountain over 3000ft high.
https://www.instagram.com/p/BSwLc4eF4-X/
21. Balmoral Castle
One of the most famous castles in Scotland, Balmoral Castle is the Scottish home to the Royal Family and was purchased by Prince Albert as a wedding present for Queen Victoria in 1848. The castle is open for visitors when the Royal Family are not in residence.
https://www.instagram.com/p/Bw7k09aHxUk/
22. Braemar Highland Experience
Discover a landscape rich in history and folklore, with dramatic castles, mysterious stone circles and hidden hills and glens. Braemar Highland Experience shows you the landscape through a local's eye, sharing with you their passion for this history, culture and wildlife of Scotland.
https://www.instagram.com/p/BynWcKUHSUA/
23. Braemar Castle
Braemar Castle's original owners were among the earliest rulers of Scotland, the Earls of Mar. The castle has a turbulent history that includes the Black Colonel, Jacobites and Queen Victoria.
https://www.instagram.com/p/ByaNhjci1T1/
24. Crathes Castle
Set against a backdrop of rolling hills and set within its own glorious gardens, Crathes Castle is every inch the classic Scottish tower house just waiting to be explored.
https://www.instagram.com/p/BypfiCQHi8j/
25. Drum Castle
With hidden rooms tucked behind bookcases, an exquisite chapel and a portrait that leaves little to the imagination. Drum Castle is one of Scotland's oldest tower houses and also home to a magnificent rose garden.
https://www.instagram.com/p/By8HYNxDiF_/
For more information about what to do in Aberdeen and Aberdeenshire go to visitABDN.com/what-to-do. Check out the full North East 250 route here.