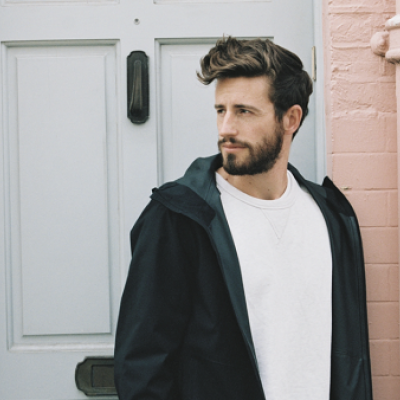 A taste of Scotland in Aberdeen and Aberdeenshire
16 October 2019
The following blog has been produced as part of a paid partnership between @josephowen and VisitAberdeenshire. 
Having never lived further north than North Finchley (the exotic outer reaches of the Northern Line where London peters out into the suburbs), as the crow flies, I've always been closer to Paris, Brussels and Amsterdam than North-east Scotland. Perhaps that's why this pocket of the world managed to escape my attention for so long. Other than an icy weekend in Edinburgh many years ago, Scotland was an unknown entity to me, so when I was offered the chance to spend three days road-tripping around Aberdeen and Aberdeenshire I jumped at it. 
We arrived in Aberdeen at the end of August – London was languishing in the tail end of a sticky heatwave but up here the air was clean and fresh – loaded the car with snacks, refined the (already finely curated) playlist and hit the road. And what a beautiful, empty road it was. It was harvest season and the fields lining our route were a patchwork of copper and gold. Combine harvesters plied up and down like wind-up toys and hay bales were scattered as far as the eye could see. Somehow the colours seemed more saturated up here, the landscape like a rich tartan of deep greens, golds and grey-blues. 
We spent a day looping round the coast, starting at Crovie – a row of stone cottages strung along the base of a cliff like a necklace. The village is car-free: you can't drive through it even if you wanted to – there are no roads. As we wound our way down from the car park it started to rain, and a rainbow spread across the sky. The place was empty except for a woman hurrying to take billowing sheets in from the washing line and a man with a pair of binoculars fixed on the horizon.
Next was edge-of-the-world Fraserburgh where we visited the excellent Museum of Scottish Lighthouses. Inspired by our visit we took a slight detour and headed down the track to Rattray Head – a windswept spot with towering sand dunes and an offshore lighthouse straight from the pages of a children's book. Again, the place was deserted apart from a gang of curious seals, heads bobbing like footballs in the surf as they observed our beachcombing mission. 
We visited so many castles I started to lose count: pink castles and grey castles, fairytale castles and ruined castles, castles with lighthouses built on top of them and castles on craggy clifftops. Castles that inspired classic novels and castles that formed the backdrop to Disney movies. Each with its own story and each with its own brand of magic.
Another day was spent heading inland, deep into the Cairngorms National Park – through thick forests of Scots pines carpeted with heather. We drove past the Balmoral Castle estate and applauded Queen Victoria's taste in landscapes: she fell in love with the spot in 1848 and it's not hard to see why. 
We visited the Braemar Highland Games Centre, where we learnt about caber tossing, hammer throwing and tug of war contests, and we even found time for a whisky tour of the Royal Lochnagar Distillery – when in Scotland, after all. 
It was a trip full of tales (ask the people of Fraserburgh about the wine tower and its story of the piper and the lord's daughter), kind and wonderful people (not least the amazing tour guides) and excellent food (who knew veggie haggis was a thing?) We also experienced the warmth of Scottish hospitality at the memorable spots we stayed in (Meldrum House Country Hotel and Thainstone House were my highlights).
North-east Scotland, I will be back.