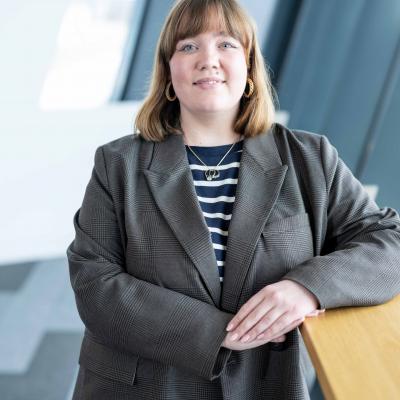 Aberdeenshire's royal heritage
4 May 2023
Aberdeenshire boasts a rich history of royal connections. From castles to charming towns, the region is filled with reminders of its royal past and present.  
One of the most famous royal connections to Aberdeenshire is Balmoral Castle. This magnificent estate has been a favourite residence of the Royal Family since 1852 when it was purchased by Prince Albert for Queen Victoria. The estate has remained in their family ever since and has been an end of summer residence for the reigning monarchs for many years; it was a particular favourite of Queen Elizabeth II.  
Visitors to Aberdeenshire can explore the estate's grounds filled with heather clad hills, Caledonian woodland and the beautiful River Dee. The main areas of the castle itself are not open to the public but visitors may tour the grounds, visit the cairns and wander through the castle ballroom which hosts various royal exhibitions.  
Please note that Balmoral Castle is open seasonally to the public.  
Another royal connection in Aberdeenshire is through the town of Ballater. This charming place is known as the gateway to the Cairngorms National Park and has been a favourite holiday spot for the Royal Family for over a century! 
In 1966, The Deeside Railways built its station in the heart of Ballater; it was famously frequented by Queen Victoria and subsequent generations of the Royal Family proving very convenient for means of travel for them and any guests they might have had.  
The station is still in use today and is a popular attraction for visitors to the area, housing a replica model of the royal carriage. Within Ballater, visitors can also explore the town's many delicious eateries such as Balmoral Arms or Rothesay Rooms which offer a range of mouth-watering Scottish cuisine using local produce.  
Aberdeenshire is also home to the ruins of several castles with royal connections. Dunnottar Castle, located near Stonehaven, has many links to Scottish Royalty such as Mary Queen of Scots and King Donald II. 
The castle's dramatic cliff-top location and impressive architecture make it a popular attraction to the public. Visitors can explore the castle's ruins and learn about its fascinating history through exhibits and guided tours. It has also been known to have a royal visitor or two in present day! With King Charles and Camilla, Queen Consort touring the landmark back in 2019.  
Our region is home to several distilleries that produce some of Scotland's finest whiskies; one in particular to note is Royal Lochnagar. Situated just one mile from Balmoral Castle, it sits at the foot of the Cairngorms mountains and is fed by the crystal water of the Scarnock Springs. Royal Lochnagar was awarded the incredible gesture of a Royal Warrant in the late 1840's by Queen Victoria, indicating that the company is a valued and trusted supplier to the royal household. Queen Elizabeth II also added it to her list of Royal Grantees during her reign, it was a favoured dram in her household. Visitors can take tours of Royal Lochnagar, learn about the process of making the beloved whisky, as well as sample some of the produce.  
Aberdeenshire's royal connections are a testament to the region's rich history and culture. Whether exploring castles, visiting towns, or sampling whiskies, visitors to Aberdeenshire are sure to enjoy the many reminders of the region's royal past. With its stunning natural beauty and warm hospitality, Aberdeenshire is the perfect destination for anyone looking for a truly royal experience.  
Feeling inspired to plan a trip? Make sure to head to our website. Click Here.
Or for more recommendations on places to visit why not visit our social channels? Don't forget to share your own experiences too and hashtag #VisitABDN or #BeautifulABDN for a chance to be featured!
Keep in touch via VisitAberdeenshire's other channels: