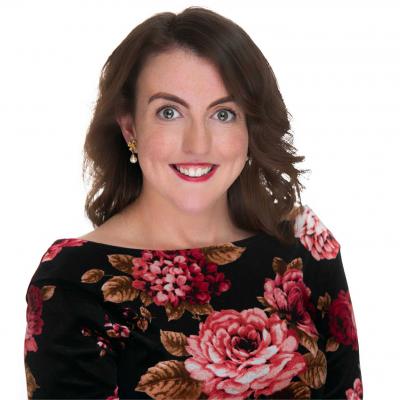 Aberdeenshire home to 4 of the 5 highest mountains in Britain
11 December 2018
Scotland is renowned for breath-taking scenery, vast landscapes and rugged mountains. It is home to 282 Munros (a mountain over 3,000ft) and over 20 of these Munros are in Aberdeenshire. In fact, 4 out of the 5 tallest mountains in the UK are in Aberdeenshire!
Join us as we learn more about Aberdeenshire's highest Munros:
Ben Macdui (1,309m)
Ben Macdui is the tallest mountain in the Cairngorm National Park and the second tallest mountain in Britain, only 36m smaller than Ben Nevis (the highest mountain in Scotland) at 1,309m. Although slightly smaller than Ben Nevis, Ben Macdui is situated in much wilder terrain in the centre of the Cairngorms plateau. Ben Macdui is said to be haunted by the wraith-like Old Grey Man but when the views are this spectacular it's worth the risk, right?
https://www.instagram.com/p/Bgn26X4Di05/
https://www.instagram.com/p/Bl_IeJGlpPE/
Braeriach (1,296m)
Taking the third spot on the UK's tallest mountains is Braeriach, which WalkHighlands refers to as "perhaps the finest of the Cairngorms". It is the highest summit on the western Cairngorms and offers blissful views of the Lairig Ghru and Ben Macdui.
https://www.instagram.com/p/BoPW79dguMN/
https://www.instagram.com/p/BoEiLYOjrvK/
Cairn Toul (1,291m)
Although Cairn Toul is surpassed by Ben Nevis, Ben Macdui and Braeriach, it is regarded as a very wild Munro due to its remote position. Some walkers will need an overnight trip to climb this mighty Munro but this view is sure to provide plenty of motivation.
https://www.instagram.com/p/BMOHh3bh45B/
Sgor an Lochain Uaine (1,258m)
Rounding off the list is Sgor an Lochain Uaine also known as Angel's Peak. Similar to Braeriach and Cairn Toul, Sgor an Lochain Uaine falls on the western side of the Lairig Ghru. The picturesque mountain is often climbed in a tandem with Cairn Toul it's parent peak.
https://www.instagram.com/p/BX6A2i3lx0f/
https://www.instagram.com/p/Bjou2JCBgyM/
Have you climbed any of these magnificent Munros in Aberdeenshire or perhaps hiked some of our other beautiful mountains and hills?
Do you want to join the 6,000 people and counting who have climbed all 282 peaks in Scotland? For those looking to start hillwalking and begin their "Munro-bagging" journey, join a trek with Hillgoers, the highly qualified mountain leaders.
Read about safety in the great outdoors at Scottish Mountain Rescue.