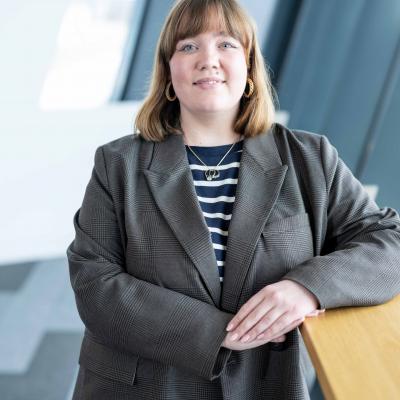 Aberdeenshire celebrates Local Hero film's 40th anniversary
16 May 2023
Here in the North-east of Scotland, the region has been the backdrop for Hollywood blockbusters, Netflix series and independent cult classics.  
Excitement is building in the region as 1983 comedy-drama Local Hero, directed by Bill Forsyth is celebrating its 40th anniversary, as one of Scotland's most beloved films.  
As one of the most successful and prominent films to be made in Scotland, the plot portrays an American businessman who comes to Scotland to purchase the village of Ferness and its surrounding property, ultimately falling in love with the beauty of Scotland along the way.  
With a star-studded cast featuring many Scottish and international favourites such as Peter Capaldi and Peter Riegert, its storyline won over fans across the globe with its magical and whimsy humour. Fans have described the film as one of the best screenplays ever written and it is still to this day fondly appreciated by the masses. 
The 

significance of the film to

Aberdeenshire

 
Partly filmed in the quaint coastal village of Pennan, Local Hero hones a spotlight on the Aberdeenshire treasure and the breathtaking scenery we have on our doorstep, and the world agrees!  
Set-jetters from around the world continue to flock to Pennan dreaming of a chance to witness the Northern lights, as well as often photographing themselves with the iconic red telephone box; brought to fame throughout the film, this landmark played a pivotal role!  
Immersing themselves in a renowned Local Hero location not only keeps the spirit of the film alive, but it has such a positive impact on residents and their businesses. It is a cherished connection by locals and visitors alike.  
Over the course of this month, many local events and screenings will be taking place to celebrate the 40th anniversary as well as the love and adoration our region has for the film. With something for everyone, it's a celebration not to be missed.  
To learn more about cherished Aberdeenshire towns and villages why not visit our website? Click here.