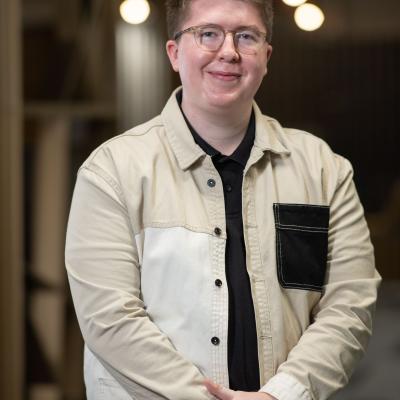 Aberdeen's Foodie Experiences
8 June 2022
A city by the sea, Aberdeen is unique in more ways than one. You'll find ships docking right next to the city-centre streets, inquisitive dolphins that are never too far from shore, and luscious parks and gardens that are ready to be discovered this summer.
Furthermore, the Granite City is always welcoming innovative and unique foodie experiences sure to impress hungry guests. In this blog, we're serving up three of the city's experiences that are appeasing guests.
Six by Nico
Local foodies are craving a night at Nico's. Their home on Union Street is cooking up a storm with their brand-new Thai Fusion menu – unveiled on 6 June, it's here to fulfill guests until 17 July.
The six-course tasting menu is as diverse as it is imaginative, with each dish curated with an abundance of flavours that are heavily inspired by Thailand cuisine.
Such dishes include the mouth-watering Beef Massaman where an aged beef tartare is accompanied by a massaman emulsion, fermented chilli, and crispy potato. We recommend pairing your dishes with the restaurant's excellent selection of wines.
Six by Nico's vegetarian menu showcases the same number of delightful treats, including Penang Tofu, a Pumpkin Spring Roll, and more.
Credit: @sixbynicoaberdeen_ on Instagram
Greyhope Bay
Greyhope Bay is a completely different experience to the aforementioned fine dining setting, as this is where you will find the spectacular local dolphins. RSPB named Aberdeen as 'one of the best places in Europe to see Bottlenose dolphins', and here you will see why.
Take a seat in their converted shipping container that is now a warm and welcoming café, enjoy a brew and a bite, and watch the Aberdonian dolphins play in the summer sun.
Did you know that Greyhope Bay is consistently recorded as the best place to spot Bottlenose dolphins from land in the UK?
Credit: @greyhopebay on Instagram
City of Aberdeen Distillery
Found within a historic railway arch in the city, the City of Aberdeen Distillery offers some truly memorable experiences including a Gin Tasting Masterclass, tours, and even the opportunity to distil your own full-size (70cl) bottle of gin!
They of course have their own shop offering a range of gins - and vodka - that make for the perfect gift for a friend - or yourself!
Credit: @cityofaberdeendistillery on Instagram
Hungry for more?
There are even more foodie experiences to discover in the North-east – click here to find out more.