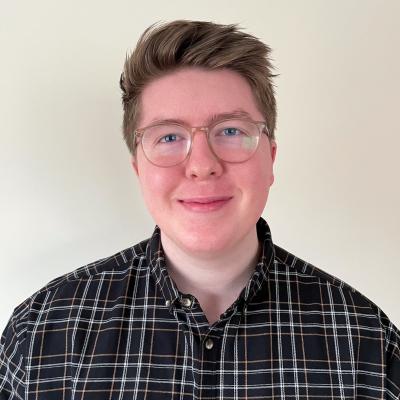 Aberdeen & Aberdeenshire's Best Burger Spots
26 August 2021
Whether you're looking for the highest quality, locally sourced beef patties, or an unbelievable vegan or vegetarian burger, the north-east has you covered on this National Burger Day.
Let us take you through some of the best spots in Aberdeen and Aberdeenshire for the juiciest, most delicious burgers. In no particular order, first up is a place better known for its wide range of original IPAs.
1. BrewDog
With half of their menu filled with vegan or vegetarian options, we're sure you'll find the burger you're looking for at any of the BrewDog spots in Aberdeen and Aberdeenshire!
The Castlegate bar is home to ten burger options, including four which are meat-free, all of which can be paired amazingly with one of their beers! Ask a member of staff what you should pair your delicious burger with to make your meal just that touch better.
BrewDog's burgers range from 7oz beef patties, to jackfruit patties – all of which are topped with excellent extras such as black pudding, blue cheese, avocado, vegan cheese - you name it!
https://www.instagram.com/p/CSEeC5CMWAO/
2. Roots
You can't talk about plant-based burgers and not mention Roots! This Aberdeen-based catering business is one of the best at producing top quality meat-free burgers.
Roots have nailed their menu, serving delicious treats such as their Southern Fried Chick'aint burger, and Korean BBQ Burger.
They can be found on Aberdeen Beach for takeaway, and they'll even deliver to your door if you order through their website.
https://www.instagram.com/p/CSB2vMNKgql/
3. Fennel Restaurant
In the heart of Inverurie you'll find Fennel Restaurant – home of the famous Fennel burger. Simple but effective, Fennel Restaurant sandwich an 8oz beef patty between a toasted brioche bun and top with crispy bacon, cheese, tomato and baby gem lettuce. If you're ever in the area, then you must make a stop here!
Fennel Restaurant's vegan burger option also reaches the top of the taste scale, as they use a plant based patty from Moving Mountains in a vegan brioche bun which is stacked with vegan cheese and beetroot 'slaw!
https://www.instagram.com/p/CSMq6H0Kjw4/
4. Meldrum House Hotel / 1236
A home for world class golf, luxury accommodation, and the fantastic 1236 Steak Burger. The 1236 is a top contender for the best burger in the region, with a patty topped with streaky bacon and smoked applewood cheddar cheese all inside a brioche bun, accompanied by a side of parmesan and truffle fries.
Now that sounds like a five-star burger!
https://www.instagram.com/p/B4-XuhXnAh3/
5. Angus & Ale
An independent restaurant in the heart of the Granite City, serving nothing but 100% local and seasonal dishes! What makes their burgers so good I hear you ask? Their beef is dry aged on the bone for a minimum of 28 days which guarantees melt-in-the-mouth, juicy burgers.
Their star-studded burger menu features Big Jock, Tim'rous Beastie, Rob Roy and more – all of which are extremely popular with diners! With a veggie falafel burger on the cards alongside nine other options, we're certain you'll find a burger you can't stop thinking about once you leave Angus & Ale.
https://www.instagram.com/p/BiHWHXwlLLd/
6. No.10 Bar & Grill
You'll find this award-winning bar and restaurant in Aberdeen's West End. No.10 Bar & Grill pride themselves on offering the highest quality food revolving around the freshest, seasonal ingredients and the best of Scottish produce.
No.10 serve their three delicious burger options in a brioche roll with their homemade spiced burger relish. Options include the Highland Steak Burger, a Chargrilled Chicken Burger and a Beetroot, Red Pepper and Quinoa Burger!
https://www.instagram.com/p/CHC9Dnfn3E5/
That's our picks for just some of the best burger spots in Aberdeen and Aberdeenshire – we hope we have inspired you to sample some of the best local produce in the north east - happy National Burger Day!