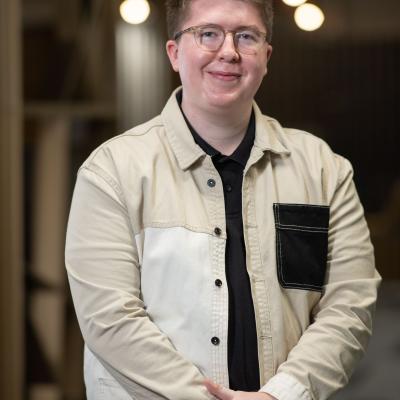 A Guide to the Tour of Britain 2022
10 August 2022
The United Kingdom's most prestigious cycling race is returning to Aberdeen and Aberdeenshire! The North-east has yet again been selected to host one of the eight stages of the Tour of Britain that will take place from Sunday 4th – Sunday 11th September.
This exciting event will be kicking off in the Granite City, as Stage One will see world-class cyclists race from Union Street, Aberdeen to a grand finish at the Glenshee Ski Centre.
As well as the race, you can expect an array of events occurring throughout the coming weeks that everyone can get involved in!
Race Day – Sunday 4th September
Stage One will test cyclists on a 181.3 kilometre route that departs from Union Street, before a first-ever opening day summit finish in modern race history. The final ascent measures 9.1 kilometres from Auchallater to Glenshee Ski Centre at an average gradient of 4.8%.
There are multiple viewing points of the race such as in Aberdeen, Inverurie, Alford, Ballater, and of course the grand finish at Glenshee. Please note that you will need a ticket should you wish to park at Glenshee.
For more details on the route, please click here.
Image supplied by Aberdeenshire Council.
Competitions Galore
Get your business involved in this year's Tour of Britain by taking part in the Window Dressing Competition. There are some amazing prizes up for grabs including a Radio Campaign to promote your business worth £1,750!
The coveted Land Art Competition trophy is also up for grabs – will you be the successor to Craskins Farm in Aberdeenshire who won gold in 2021?
Cycle Aberdeenshire
A two-week programme of fantastic, cycling-themed events are coming to Aberdeenshire to celebrate the return of the Tour of Britain. Such events include 'Bike Blethers', where ticket holders can hear from Para-Cycling husband and wife Neil Fachie OBE and Lora Fachie OBE.
Image supplied by Aberdeenshire Council.
Getabout Aberdeen Cycling Festival
A cycling festival is also coming to the city of Aberdeen that includes an array of cycling races for all ages, as well as more fun-filled activities.
The Countdown Is On
There's less than four weeks to go until this fantastic event returns to North-east! For more information on all things Tour of Britain, please click here.
Image supplied by Aberdeenshire Council.