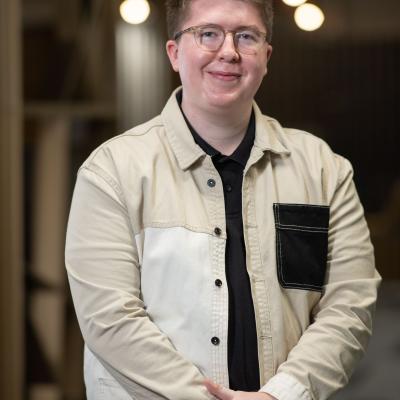 A guide to the North-east's Nature Reserves
22 April 2022
22 April marks Earth Day - a reminder to look after the environment and to follow a more eco-friendlier lifestyle. To celebrate this important occasion, this blog will take you through some of Aberdeen and Aberdeenshire's nature reserves where all wildlife is protected and undisturbed. 
Where to stay when visiting these natural, open spaces
Have you heard of an eco-lodge before? The concept of these comforting accommodations is to settle in a location without altering the environment or harming any natural habitats. A great example of these eco-friendly lodges can be found just south of Fraserburgh, Aberdeenshire. 
Wildflower Eco Lodges provide a quirky stay, with the buildings made from straw bales compressed within a timber frame. These sustainable lodges utilised natural building materials and techniques with the help of local tradespeople to create an environmentally-friendly experience for all visitors. 
You'll find many eco-friendly stays in Aberdeenshire, such as at the Cairngorm Lodges.
Credit: @cairngormlodges on Instagram
One of Scotland's most dramatic stretches of coastline has a home just north of Newburgh in Aberdeenshire. Forvie National Nature Reserve can often be recognized by it's glorious sand dunes which are said to be some of the largest in Great Britain – the southern end of the reserve has even been compared to the Sahara Desert.
The wind and the tide have chiseled away at this landscape creating a continuous shifting of the dunes, meaning layers of the Nature Reserve's history are being hidden and then revealed.
Forvie is renowned for its array of birdlife, as the area is dominated by a breeding colony of eiders (a breed of sea duck), as well as a wealth of terns, wildfowl, and waders.
You'll also see a large seal colony at the mouth of the River Ythan – please be mindful of the seals and watch them from a distance.
Credit: @stuartlawson1984 on Instagram
Donmouth Local Nature Reserve is a beach site in the historic Old Aberdeen part of the City, where the River Don meets the sea. This sandy setting has consistently changed shape over the years due to the indecisive river changing course.
Lucky visitors to the Nature Reserve will be able to spot some curious seals who have a home at Donmouth, as well as an array of interesting birds and plants. There are designated paths that visitors should stick to, so to avoid disturbing these habitats*.
*Please note there are potential dangers such as quicksand and dune erosion – the public should stick to the paths.
Credit: @cateconut on Instagram
St Cyrus is a truly beautiful space where you can come to blow off the cobwebs. With its golden beach, volcanic cliffs, and colourful array of wildflowers, insects and birds, St Cyrus is one of the most diverse nature reserves in Great Britain.
Here you will find an unbelievably rich variety of wildlife from peregrine falcons, grey seals, dolphins – even killer whales have been spotted off the coastline!
Every visit to St Cyrus promises to be interesting, as there's no doubt, you'll spot something eye-catching. This nature reserve can be found to the very South-west of Aberdeenshire.
Credit: @scotland_stories on Instagram
Muir of Dinnet is a beautiful blend of woodland, moors, and open water. The centrepiece, a small loch, is covered in water lilies making for an idyllic picnic-setting.
You can also visit the Burn O'Vat – one of Scotland's breathtaking phenomena.
Credit: @chrisxcook on Instagram
Enchanting walking routes at Muir of Dinnet are plentiful, each giving you the opportunity to explore this majestic landscape and take in the gorgeous views, wildflowers, and birds.
There are plenty more nature reserves within the North-east that you can visit including the Longhaven Cliffs Wildlife Reserve and Kincorth Hill Local Nature Reserve. It's important to always consider the safety of the wildlife in these areas, to keep your distance and not to disturb them.