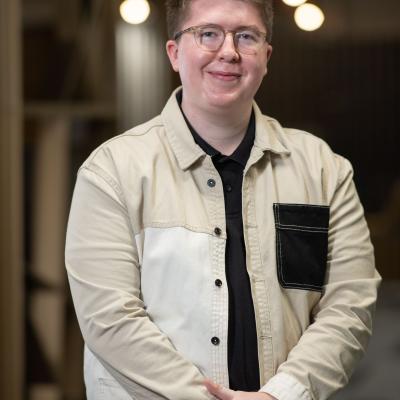 A guide to Aberdeenshire's Munros
11 December 2022
The North-east is no stranger to Munros, as 30 of Scotland's 282 rewarding climbs have a home within Aberdeenshire. We've included a few in this blog for you to conquer when it is safe to do so!
*Please remember that hiking in poor weather conditions can be very dangerous, and therefore should only be attempted by those who are confident and experienced walkers.*
Ben Macdui
Ben Macdui is the second highest mountain in Britain after Ben Nevis which has a 36-metre edge on the Aberdeenshire Munro. Ben Macdui stands at 1,309 metres tall and lies in the heart of the Cairngorms National Park and can be approached from Royal Deeside in a route that will result in an extremely rewarding, albeit long day.
Braeriach
Regarded as the finest of Cairngorms' Munros by many, Braeriach is a hard proposition when compared to its taller rivals Ben Macdui and Ben Nevis. Braeriach collects bronze amongst the UK's tallest mountains as it reaches 1,296 metres in height.
Braeriach's challenges stem from its remote location and exposed terrain making this a long, tough walk.
Cairn Toul
You'll need to pack smart for this expedition, as Cairn Toul is a wild walk for any mountaineer. Reaching 1,291 metres, most walkers take an overnight trip to conquer this Munro with many staying at the Corrour Bothy. This stone building resides on the western side of the River Dee in the Lairig Ghru and is a haven for tired walkers where they can warm up by the fireplace and refuel.
Lochnagar
Lochnagar is one of the most popular Munros in Aberdeenshire – lucky walkers can spot golden eagles during their climbs! This Munro offers some of the most remarkable views in the region at its summit standing at 1,155 metres. The most common walking routes can take up to 7 hours in summer conditions; although mostly consisting of clear mountain paths, there is a steep boulder field that requires great caution to navigate.
Credit: Charlie Wood Visuals
Happy Hiking
Why not use International Mountain Day to plan your next adventure for when the good weather returns? Remember that Munros can be extremely dangerous – especially in poor weather and winter conditions. It's vital you have an in-depth knowledge of your planned walking route before attempting any ascent.
We highly recommend visiting walkhighlands.co.uk to aid your planning.
For more information on the adventure opportunities in Aberdeen and Aberdeenshire, please click here.