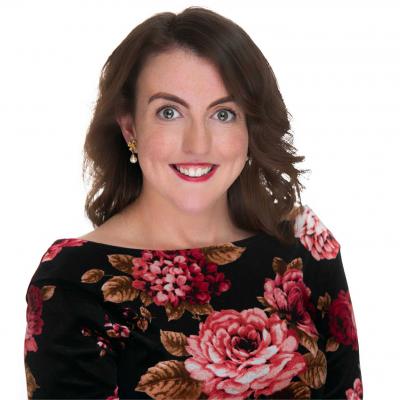 Watersports you've got to try in Aberdeen and Aberdeenshire
11 March 2019
Described as "one of the world's outstanding coastlines" by National Geographic it's no surprise that water sports on our beaches are a firm favourite but it's not just the coastline we have to brag about. Inland we've got glorious lochs and rivers perfect to compliment the coastline. Here's eight watersports activities you've got to try on your trip to Aberdeen and Aberdeenshire:
1. Catch a wave
There is plenty of choice for surfers in Aberdeen and Aberdeenshire. Did you know that Sandend Beach in North Aberdeenshire is regarded as some of the best waves in the country? Surfers often say it's like Cornwall without the crowds. Aberdeen Beach – a well-loved and extremely popular recreational area – often has surfers spotted on the horizon riding the waves. For beginners (and advanced surfers) Banff Links offers excellent waves for you to enjoy with Surf and Water Sports Club.
https://www.instagram.com/p/BpZyVQtHYcw/ 
2. Paddle into the sunrise
Begin your day early and experience paddleboarding on a sunrise tour (there is also the option of sunset tours too) with Stonehaven Paddleboarding. You'll get to see one of Scotland's most iconic landmarks from a whole new perspective as you gaze up at Dunnottar Castle perched on the cliffs. Curious dolphins and seal pups have been known to say 'Hello' to you on your tour so you're sure to have an experience to remember. And make sure to head over to Knockburn Loch in Royal Deeside to try even more paddleboarding.
https://www.instagram.com/p/BuYRXBTnirn/ 
3. Make a splash
Challenge yourself and your friends to raft building. Whether you choose to compete in teams to build your raft and race across the lochs or just look at it like a bonding session that is likely going to get you soaked it will certainly be a fun day out. Knockburn Loch and Lochter Activity Park in Oldmeldrum both offer raft building. Top tip: this activity is ideal for stag and hen dos if you enjoy outdoor adventure.
4. Row your boat
Not all watersports activities need to get you soaked (or "drooked" as we'd say in North-east Scotland). If you'd prefer to stay slightly drier (all going well) try your hand with coastal rowing at Cullen Sea School.
https://www.instagram.com/p/BlQtCLVgjBU/
5. Glide across the water
Or perhaps you'd prefer to glide over the water by kayak. It's very similar to canoeing except the sitting position and the paddle is slightly different (and of course the boat differs). Both Cullen Sea School and Knockburn Loch offer kayaking in various waters (sea or loch).
https://www.instagram.com/p/BhUMIbrhnJA/ 
6. Put the wind in your sails
There is something incredibly freeing about being on the open water in a sailing boat don't you think? If you haven't tried it now is your chance with dinghy sailing at Cullen Sea School or Knockburn Loch.
https://www.instagram.com/p/BixKnJagx8P/ 
7. Walk on water
Now this activity is sure to leave you with a case of the giggles, try your hand at water zorbing at Greenwood Loch Activity Centre in Turriff or Lochter Activity Centre. Step into a giant inflated zorb and try your best to stand upright (you'll find it's much harder than it sounds).
https://www.instagram.com/p/BgtVbtxHP_0/
8. Enter an underwater oasis
Have you ever wanted to be able to breathe underwater? Well you can in Aberdeen. RGU Sports Centre offers scuba diving with Core 94 watersports. You'll get to experience the feeling of zero gravity and enjoy the peacefulness of the underwater world.
Start planning your watersports activity break in Aberdeen and Aberdeenshire here or check out our watersports itinerary for even more trip inspiration here.