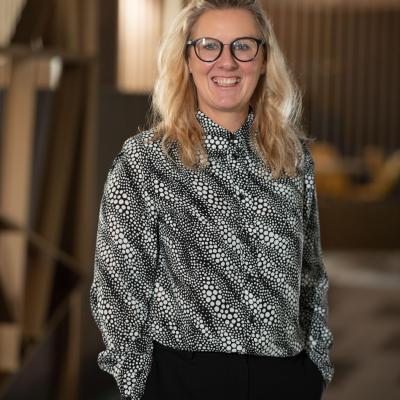 72 hours of exploring castles
10 November 2022
The castles of Aberdeenshire are mesmerising at any time of year, so we have curated a three-day itinerary that is packed to the brim with ancient landmarks that will take you from the breathtaking coastline to the heart of Royal Deeside.
Will you follow this itinerary? Don't forget to document your adventures on social media and tag @visitABDN in your posts for a chance to be reposted by us!
Day 1
Dunnottar Castle, Stonehaven
Seize the day with an early start at one of North-east Scotland's most iconic locations, Dunnottar Castle. This impregnable medieval fortress is found in the most beautiful of settings - perched on top of a rocky headland with the North Sea lying in the background.
You will see why filmmakers can't resist its cinematic appeal. The castle inspired Zeffirelli's adaptation of the Shakespeare classic Hamlet (1990) starring Oscar winner Mel Gibson during which it doubled as 16th century Denmark.
When the Disney Pixar's animators behind the Oscar-winning Brave visited Dunnottar Castle they were so mesmerised by it that they altered their original plans for Merida's family castle, DunBroch, to be moved from a loch in the Highlands to an outpost by the sea. The castle also appeared in the 2015 adaptation of Victor Frankenstein starring Daniel Radcliffe and James McAvoy and showed off its creepier side.
The Mains of Drum Garden Centre & Restaurant, Drumoak
In just over 20 minutes on the main tourist route to Banchory, you can quench your thirst and enjoy a coffee and a delicious cake at The Mains of Drum Garden Centre & Restaurant. It's Scotland's only Garden Centre to be awarded Five Stars by VisitScotland and is a multi-award winning shopping destination. As well as gardening supplies, the store also has a large giftware, books, cards, furniture, food hall, clothing, outdoor living departments as well as a restaurant upstairs.
Drum Castle, Garden & Estate, Drumoak
A few minutes drive away, you can visit Drum Castle which has one of Scotland's oldest surviving tower houses. Construction of this beautiful castle started during the 13th-century. In 1323, it was granted to William de Irwin (part of Clan Irvine) by King Robert the Bruce. Drum Castle remained in the possession of the Irvine family until 1975 when it was handed over to the National Trust for Scotland.
Particular highlights include a grand Victorian library with over 4,000 books, a walled rose garden, and a charming 16th-century chapel nestled within a wooded section of the grounds. The castle also houses some fine artwork and Georgian-era furniture which many will enjoy admiring.
Lunch by the River Dee, Banchory
Banchory Lodge has a stunning setting where you can relax and admire the tranquil waters of the River Dee and countryside beyond. The Georgian mansion gives a warm and welcoming feel where the interior is richly modern Scottish, sprinkled with tartan. The award-winning restaurant serves local, fresh produce like Scotch beef and seafood straight from the North Sea. You can soak in the tranquil sound of the river from the Sitooterie, which is the outside terrace, open seasonally. 
Crathes Castle, near Banchory
Heading along the main Deeside Tourist Route, just a short 15 minute drive, you can explore Crathes Castle, a magnificent 16th century castle, magnified by its faintly pink harled exterior, there's something pleasantly fairytale-like about this castle. Crathes Castle has a classic Scottish tower house design, with an intricate maze of turrets, oak panels and painted ceilings. 
The Burnett family, who lived in the castle for over 350 years, had roots in the area dating back to 1323 when Robert the Bruce granted them nearby land. Alexander Burnett built the castle in the 16th century.
The walled garden is a wonderful jungle of history, split into eight sections that encompass every green delight imaginable including a sculpted topiary, soft herbaceous colours and modern exotic blooms. The massive yew hedges are thought to have been planted as early as 1702.
Stay at Douneside House & Health Club, near Aboyne
After a hectic day, it's time for an indulgent and relaxed stay at The Scotsman's top list of Spa Hotels in Scotland -  Douneside House, which has breath-taking views of the rolling Royal Deeside Hills. You can rejuvenate, in its health club equipped with swimming pool, sauna and steam room, before indulging in a truly memorable culinary experience as Douneside House is the North East's only AA three rosette restaurant and was recently awarded "Hotel Restaurant of the Year 2020" by the Scottish Hotel Awards.
Day 2
Cluny Castle, Sauchen, near Inverurie
First stop is Cluny Castle which is situated in tranquil Aberdeenshire countryside and hidden from view by over two hundred acres of beautiful, landscaped parkland, Cluny Castle. Dating back to the 14th century, this magnificent, crenelated mansion with beautiful grounds remains a much loved family home and offers a truly unique experience.
Castle Fraser, Inverurie
This one is not to be missed, as it has one of the largest tower houses in Scotland, with spectacular views of the courtyard, gardens and the peaks of Bennachie.
The core of Castle Fraser dates from the 1450s, home to the Fraser family for over 400 years before being sold to a businessman in the 20th-century and generously gifted to the National Trust for Scotland in 1976. 
Enjoy amazing views from the top of the round tower, discover quirky features around the castle, encounter trapdoors, secret staircases and even a spy hole in the Bailiff's Room.
The Castle offers tours around the castle (including the medieval Great Hall, fascinating family treasures and portraits, Victorian bedrooms and well-stocked library) for history buffs, but also a traditional walled garden that has treasures for any green thump to admire.
Fans of the Oscar-winning film The Queen (2006) may also recognise Castle Fraser as it doubled for Balmoral Castle during filming.
Lunch at Barra Berries Farm Shop and Kitchen, near Oldmeldrum
You will no doubt have worked up an appetite, so it's time to relax and enjoy a freshly prepared, delicious lunch at The Farm Shop @ Barra Castle. The family-run farm shop and café is between Inverurie and Oldmeldrum, 20 minutes from Castle Fraser.
Barra Berries is a farm shop specialising in their own berries that they grow just a stone's throw away from the farm shop and stock a range of products from local producers and suppliers. They sell ice cream blended with the berries grown on their farm. There is an outdoor terrace area offering a lovely spot to enjoy your ice cream when the sun is shining.
Glen Garioch Distillery, Oldmeldrum
It's time to take a break from castles and try some famous whisky at Glen Garioch Distillery. One of the oldest operating distilleries in Scotland, Glen Garioch (pronounced 'Geery' in Doric) has been making its mighty malt in the quaint and historic market town of Oldmeldrum, ever since 1797.
The distillery runs several tours, on each, you'll find out about the surrounding land, the distillery's history and see how Glen Garioch is made - you'll even get to visit the former malting floor and see the original kilns and stills.
Meldrum House Country Hotel & Golf Course, Oldmeldrum
Relax in the tranquil surroundings at Meldrum House, a luxury, award-winning 13th century baronial country house, set in 240 acres of stunning Aberdeenshire countryside.
Recently included in The Sunday Times Top 100 British Hotels, there are 51 stunning bedrooms, many with views of the golf course and countryside beyond. There are two restaurants, one is casual dining in their Cave Bar and the other is Pineapple Grill and Seafood Restaurant which has been awarded two Red Rosettes. Four luxury outdoor dining domes grace their lawns where you can enjoy breakfast, lunch, afternoon tea or dinner with stunning 360 degree views across their estate.  Make sure to have a dram in the award-winning Cave Bar which dates back 800 years, serving over 120 whiskies and local gins.
Day 3
Fyvie Castle, near Turriff
After enjoying a hearty Scottish breakfast at Meldrum House, head north for a 20-minute drive to the magnificent fortress of Fyvie Castle, near Turriff.
Visit, and lose yourself in the glory of Fyvie's landscape and the richness of its past. Ghosts, legends and folklore are all woven into the tapestry of Fyvie's 800-year-old history. The imposing Fyvie Castle is an excellent example of grand Scottish Baronial architecture and is filled with antiquities, armour and oil paintings. 
Art lovers will appreciate the rich portrait collection, including one of the largest private collections of Raeburns in the world. There's an equally impressive collection of fine furniture, tapestries, arms and armour throughout. Admire the impressive portrait collection, including works by Raeburn, Batoni, Romney, Gainsborough, Opie, Lawrence and Hoppner.
Browse the castle shop for a variety of gifts and visit the tearoom for a slice of cake and a refreshing cup of tea, coffee or hot chocolate.
Delgatie Castle, Turriff
After a short 20-minute picturesque drive north you will find Delgatie Castle. Most recently the home of the late Captain John Hay of Delgatie, Feudal Baron, and built around 1049, the Castle has largely been in the Hay family for the last 650 years. It was taken from the Earl of Buchan after the Battle of Bannockburn in 1314, when Robert the Bruce routed the invading English army. Mary Queen of Scots stayed at Delgatie for three days after the Battle of Corrachie in 1562. Her bedchamber is on view to the visitor.
Following Captain Hay's death in 1997, Delgatie and its Estate were formed into a charitable trust and its volunteers are tasked with ensuring its survival for future generations. The Castle is open to the public with an award-winning tearoom and self-catering accommodation both in the Castle and on the Estate.
Haddo House and Country Park, Methlick near Ellon
We're sure you must be hungry after your busy morning, and just a 30-minute drive from Delgatie Castle, it's time to stop for some lunch and explore a stunning historic landscape surrounding a beautiful mansion house and magnificent gardens at Haddo House and Country Park. 
Don't be fooled by the clean lines of Haddo House's Palladian-style exterior, designed by renowned Scottish architect William Adam. Inside it's all Victorian opulence, including 85 Victorian paintings. Haddo was the family home of the Gordons for more than 400 years. More recently, it served as a maternity hospital during World War II.
Haddo House has recently been part of a million-pound project to restore and conserve the park, statues and monuments. They've also built a new adventure playground and added miles of new paths to explore. Discover history, wildlife, adventure, relaxing walks, shop, tearoom, arts, events and concerts.
Mrs Smith's at Haddo is open Tuesday to Sunday for you to enjoy lunch and finish off with a coffee and cake. 
Slains Castle, Cruden Bay
After lunch, drive east for just over half an hour to visit the must-see Slains Castle standing on the very edge of the cliffs above Cruden Bay, it's a crumbling ruin now, but the empty giant windows framing the dramatic views make it easy to picture it as a celebrity haunt in the 19th century. Apparently, it even gave Bram Stoker the inspiration for the setting of Dracula.
This castle ruin is located close to cliff edges which can be dangerous. Keep to the surrounding paths, stay away from cliff edges and do not climb on any of the castle structure. Do not take any unnecessary risks.
Happy castle hunting!
We hope this itinerary inspires you to visit these wonderful landmarks. Don't forget to share your adventures to social media and to tag @visitABDN in your posts for a chance to be reposted on our channels!
For more inspiration for your adventures in the North-east, please click here.