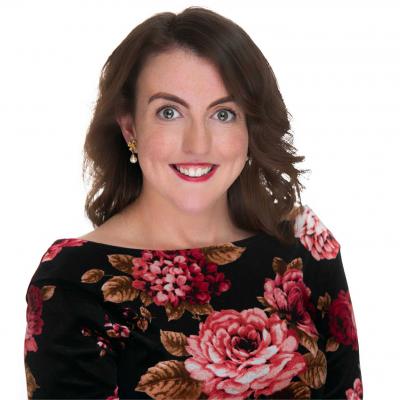 7 winter sports you've got to try in Aberdeen and Aberdeenshire
31 October 2019
Winter is almost upon us and with that brings the chance to try out epic winter adventures in Aberdeen and Aberdeenshire! Here's seven must-do winter sports in this part of Scotland:
1. Skiing and snowboarding
Each year, thousands of skiers and snowboarders head to the imposing Cairngorms National Park mountains to experience snow sports at two purpose built ski centres, The Lecht 2090 and Glenshee Ski Centre. And now you don't even have to rely on the weather to plan your trip as Glenshee has recently announced its new£1 million snow machine that ensures visitors can still enjoy the activity regardless of snow fall!
You can even try your hand (or feet!) at rollerskiing at Huntly Nordic and Outdoor Centre.
https://www.instagram.com/p/BuZEJmWnNne/
2. Dog-sledding
This next activity is a must for all dog-lovers. Travelling by puppy power at Huskyhaven. A truly unique experience that combines the tranquillity of being at one with nature with an exhilarating activity. Listen to the jingle of the dogs' collars as their feet fly across the snow and their warm breath becomes visible against the crisp winter air.
https://www.instagram.com/p/BoAHoBClCOp/
3. Ice skating and ice hockey
For those less into extreme sports but still hoping to get their winter sports fix this year try Linx Ice Arena at Aberdeen beach. The ice rink is even home to the Aberdeen Lynx Ice Hockey team - head along to one of the team's matches as they compete to reclaim their title in the Scottish National League.
https://www.instagram.com/p/B08fR-8HR87/
4. Curling
Did you know curling originated in Scotland in the 16th century? Curl Aberdeen is a purpose built, state of the art curling facility with over 700 members. In October 2019, the venue hosted the World Mixed Curling Championships and also hosted the European Curling Championships in 2009. Get ready to glide across the ice as you try your hand at 'The Roaring Game' (thanks to the sound the stones make while sliding across the ice).
https://www.instagram.com/p/B3gq5E1Jk5W/
5. Tubing
Now is it just me or does watching the first few flakes of snow begin to fall transport you back in time to your childhood when all you wanted to do was go sledding? Like sledding, tubing allows you to experience the thrill of the wind whipping across your face as you spin in an oversized tube down the slopes at Aberdeen Snowsports Centre or Alford Ski Centre.
https://www.instagram.com/p/B1gdS3nnvbj/
6. Winter hiking
Winter hiking in Aberdeenshire is a great way to enjoy nature and the beautiful snowy landscapes. Now it should be remembered that this activity should not be taken lightly but with the right preparation and knowledge, winter hiking can be very enjoyable and rewarding. For more information visit the Scottish Mountain Rescue website.
https://www.instagram.com/p/BtWh7X-Hvuq/
7. Gliding
Experience a different side of winter as you soar up to 38,000ft above the wintry landscape at Deeside Gliding Club. You'll be tucked up nice and cosy enjoying tremendous views of the imposing mountain-scape below. Did you know winter is the best time to fly a glider in Scotland thanks to the huge mountain waves?. Afterwards kick your feet up in front of the roaring log fire with a cup of tea at the clubhouse.
https://www.instagram.com/p/BttVjkYHSr1/
For more information about winter sports in Aberdeen and Aberdeenshire click here.