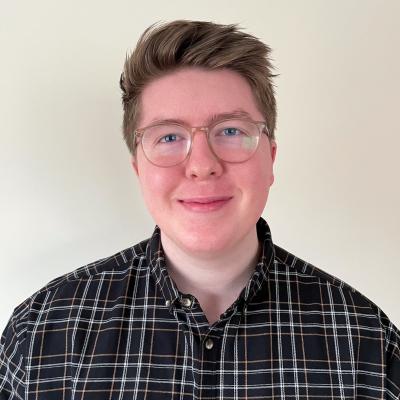 7 food and drink experiences you need to try this Autumn
30 September 2021
The summer has come to an end, meaning it's time to get excited for scenery filled with crunchy leaves in shades of yellow and red, some cooler weather, and a long list of wonderful autumnal foodie experiences. Here's just seven great ideas to get your teeth into.
1. Listen to the sound of a waterfall whilst dining at the Falls of Feugh Restaurant
The Falls of Feugh Restaurant is situated in the beautiful, majestic setting of Braemar in Royal Deeside where you can indulge in what would normally be a fantastic meal out but is in fact much more than that. The restaurant's surroundings make your visit an exceptional experience – where else can you enjoy the best of modern cooking whilst listening to a waterfall?
The menu is curated by a Master Chef of Great Britain, John Chomba, who's wonderful creations are filled with combinations of fresh seafood and the best of local produce. Book your next visit to The Falls of Feugh to see exactly why they were back-to-back winners of the North-east Restaurant of the Year award!
2. Dine under the stars at Meldrum House
As first dates come, a visit to one of Meldrum House's 'dining domes' would be pretty unforgettable. The atmospheric domes offer stunning views across the Meldrum estate and golf course, and are complete with wooden flooring, tailor-made furniture, lantern lamps as well as a Bluetooth music system – whether you're a Kate Bush fan or a Black Eyed Peas die-hard, the surround sound music is up to you!
The dome's evening menu ranges from the freshest North-sea halibut on a delicious bed of pea and leek risotto, to celeriac arancini with king oyster mushrooms. 
Meldrum House can be found in Oldmeldrum, 35 minutes to the North-west of Aberdeen.
Credit: Meldrum House Country Hotel & Golf Course
Hidden within a historic railway arch, in the heart of the city, you can find Aberdeen's first distillery for over 75 years and first ever Gin School! The City of Aberdeen Distillery offers a truly unique experience as you'll dawn the Distiller persona and create your very own gin as part of a three-hour experience.
Following a tour of the intriguing facilities, you'll need to choose from over 100 botanicals to distil your perfect bottle of gin. There are more tough decisions to be made as you'll pick the strength, bottle and most importantly – the name of your creation. If you're not the creative type, then how about 'Ginvincible' or 'Reginerate'? 
4. Satisfy your sweet tooth at Cocoa Ooze
To the South of Aberdeen lies Cocao Ooze – a dream for any chocolate-fanatic! As part of their chocolate workshops, you'll learn to make truffles and chocolate bars and experiment with various flavours whilst working alongside their master chocolatiers.
You will be glad to hear that taste-testing is paramount to making your perfect recipe so get ready to eat! Whatever you create during the two-hour workshop will be going home with you – if you manage to resist eating it all beforehand. 
Figment Coffee is just a seven minute walk from the truly idyllic Johnston Gardens: a city garden with streams, waterfalls, ponds, rockeries and rustic bridge that help to make this one of the most charming areas in the city. 
Figment's popular coffee is brewed on-site and is the perfect company for when you're strolling through this peaceful setting. 
Coincidentally, National Coffee Day is Friday, 1st October so there's no better time than now to sample the city's best brews!
6. Meet the North-east's most majestic herd of Highland Cattle
Aberdeenshire Highland Beef is ran by Grace Noble in Banchory, Aberdeenshire, and is one of the most popular foodie experiences in the region. If you're ever in the area, then don't pass up the opportunity to get up-close with Scotland's most iconic and beautiful breeds of cattle.
Living outdoors all year round, these Scottish beasts are truly mesmerizing with their glorious horns and long flowing coats. The tour kicks off when you're piped in by the farm piper, thereafter Grace will take you round their farm whilst teaching you all about her cattle and farm experience. There are of course photo opportunities to be had with these photogenic coos!
Before heading off, you'll get to sample the high-quality Aberdeenshire Highland Beef, accompanied by refreshments of craft beer and gin – both are brewed on-site. There will also be home-made tablet and shortbread to enjoy before wrapping up!
Credit: Aberdeenshire Highland Beef
7. Enjoy some of the best vegetarian bites that Aberdeen has to offer at Foodstory
Launched in 2013, Foodstory has been serving delicious meat-free dishes to the masses as its popularity grows and grows! From morning to evening, Foodstory serve healthy, locally-sourced food for all dietary requirements, brew the perfect coffee, and stage regular events to give people a chance to get together and have fun.
The menu is packed with organic vegetables and mostly local cheeses, eggs, chutneys, jams; they make everything else themselves! As well as National Coffee Day, 1st October also marks World Vegetarian Day - why not celebrate both occasions by grabbing a coffee whilst tucking into one of Foodstory's delightful dishes!
So that's our picks for just some of the wonderful foodie experiences to try in Aberdeen and Aberdeenshire this Autumn! We hope you feel inspired to venture out into the North-east and try our unrivalled experiences.