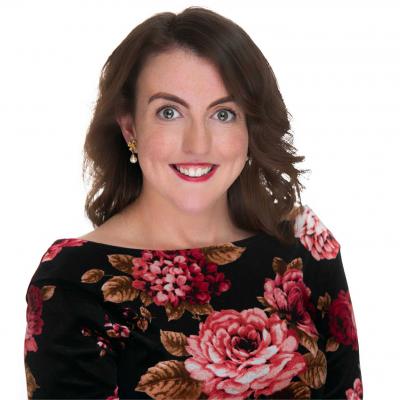 30 best walks to embrace the autumn colours in Aberdeen and Aberdeenshire
28 October 2020
It's that mesmerising time of year again when the trees slowly start changing colour and the blooming heather covers the hills in a purple blanket. Here's 30 places to admire the autumn colours in Aberdeen and Aberdeenshire:
1. Aden Country Park
Crisp autumn leaves cascading around a picturesque old bridge… It's like something straight out of a rom-com. Will the guy get the girl? Who knows? But one thing is for sure, Aden Country Park in Mintlaw has certainly swept me off my feet.
https://www.instagram.com/p/B37rn9QnaXg/
2. Balmedie Beach 
Golden leaves aren't the only treat in store during autumn. Did I mention golden sunrises? Well if you are looking for the perfect place to start your day, Balmedie Beach is a great contender! 
https://www.instagram.com/p/CEFayrZH7bC/
3. Balmoral Castle
One of many castles to have made the list and for good reason. Balmoral Castle is one of the most famous castles in Scotland but Balmoral Castle in autumn is simply heavenly! The castle is currently open daily until the end of October and on Tuesdays, Wednesdays and Saturdays until the end of December. Please note, tickets must be purchased in advance.
https://www.instagram.com/p/CGiFhijsFbf/
4. Balmoral Cairns
Speaking of Balmoral Castle this leaves me with the perfect segue to this cracking location. The Balmoral Cairns on the Balmoral Estate is literally just around the corner. The walk consists of 11 cairns erected by Queen Victoria to celebrate key events for the Royal Family. The most famous of the cairns is Prince Albert's Cairn which is a pyramid!
https://www.instagram.com/p/B3jyYg5j6Yl/
5. Bennachie
One of Aberdeenshire's most popular smaller hills, and one of my personal favourites, is Bennachie. From the Mither Tap you can enjoy stunning panoramic views all the way out to the sea, but at the foot of the hill you're treated to beautiful golden scenes like this!
https://www.instagram.com/p/BpglxVgg-dm/
6. Braemar Castle
Surrounded by trees and set against a beautiful backdrop of mountains it is no surprise that Braemar Castle looks incredible in autumn. Make sure to check out the 'Everything is going to be alright' neon art installation by Martin Creed currently on show in front of the castle. The castle itself is currently closed but the grounds are open.
https://www.instagram.com/p/CGntyyhjKqr/
7. Castle Fraser
Speaking of castles, just look at how beautifully the autumn colours frame Castle Fraser near Inverurie. Those golden hues contrast perfectly with the grey exterior. Castle Fraser is currently closed but the grounds are open.
https://www.instagram.com/p/BqiRiKXDyEk/
8. Clachnaben
I could practically hear you thinking – when are we going to see heather in this blog? Different varieties of heather usually bloom from July to November.  And if, like me, you are a sucker for that purple cloak covering the ground then you need to check out Clachnaben near Banchory! I'll let the picture do the talking…
https://www.instagram.com/p/CGFMWibpvht/
9. Corgarff Castle
Speaking of heather, Corgarff Castle on the Snow Roads Scenic Route in Aberdeenshire is definitely one to check out. The combination of the bright white walls and the deep purple hillside is perfection. Please note, Corgarff Castle is currently closed however the grounds are open.
https://www.instagram.com/p/CEr3gEks_mx/
10. Craigievar Castle 
Now here's a castle that is used to being called 'colourful' but this shot of the entrance to Craigievar Castle lined with fallen leaves somehow makes it even more enchanting. Please note, the castle itself is currently closed however the grounds are open year round.
https://www.instagram.com/p/BpJzBd2HwtO/
11. Crathes Castle
If you are looking to visit a castle which is open this autumn, Crathes Castle is currently open from Friday – Monday until the end of December. Afterwards make sure to take a walk around the castle and enjoy the colourful foliage framing the castle beautifully.
https://www.instagram.com/p/B19E429H1qu/
12. Crovie
I mentioned spectacular golden sunrises earlier but this incredible location is impossible to miss out. Nestled between the cliffs and the sea, Crovie is very epic place to watch the sunrise.
https://www.instagram.com/p/BzwAoCWgpMP/
13. Delgatie Castle
Another spot to check out this autumn is Delgatie Castle. The castle itself is over 650 years old and has lovely woodland walks on the estate. It even has a few ghost stories for those who like to get involved in the spookier festivities that take place during this season.
https://www.instagram.com/p/BpOPUSLFqUm/
14. Dess Waterfall
Tucked away amongst the trees near The Deeside Way is the secluded Dess Waterfall. This hidden gem is definitely worth the hunt. The autumnal foliage creates its own frame around the falls.
https://www.instagram.com/p/B3h09iHDhUj/
15. Drum Castle
This bright and colourful shot taken from the exquisite chapel says it all really. Another castle that you've got to visit in autumn is Drum Castle. The castle itself is open at weekends for those wanting a tour of one of Scotland's oldest tower houses.
https://www.instagram.com/p/CE4kDI0j7j4/
16. Drumtochty Forest
Speaking of epic locations, this time at the opposite side of Aberdeenshire, Drumtochty Estate near Laurencekirk is looking very autumnal. You can almost hear the sound of the crisp leaves rustling underfoot with this shot.
https://www.instagram.com/p/CGSWX_lJWuS/ 
17. Duthie Park
This amber shot of Duthie Park simply screams autumn. Is there any season that the Duthie Park doesn't wear well? I don't know about you but after seeing this photo I am yearning to go for a stroll around the park. One of my favourite things in the park is the old bandstand!
https://www.instagram.com/p/CGezZHHHeTF/
18. Dunnottar Castle
I've mentioned a couple of places to watch the sunrise on the coast but this one even comes with its own ghost stories so it's perfect to include. Dunnottar Castle is as romantic as it is haunting and it is one of the most iconic places in Scotland so make sure you add it to your bucket list.
https://www.instagram.com/p/CEZy79AlwvX/
19. Falls of Feugh
I do love a waterfall surrounded by orange, red and dark brown leaves. The Falls of Feugh in Banchory is no exception. Park up at the car park across from the Falls of Feugh Restaurant and meander along to the footbridge overlooking the waterfall. If you're lucky you might spot the salmon jumping.
https://www.instagram.com/p/CGfe1y1nHaH/
20. Fyvie Castle
Haunted castles surrounded by a sea of fallen leaves, it almost sounds too good to be true doesn't it. Well it's certainly not at Fyvie Castle. Fyvie Castle itself is currently closed but the grounds are open year round.
https://www.instagram.com/p/B4xoYQ1ovZp/
21. Glen Tanar
Not only might you spot lots of golden trees at Glen Tanar but you might even catch a glimpse of a golden eagles. Glen Tanar National Nature Reserve is a great place to get into the great outdoors and take in those crisp autumn days.
https://www.instagram.com/p/BoWe6l3lKxm/
22. Hill of Fare
I mentioned that Clachnaben is a glorious place to visit if you like heather but if there is one spot that might steal its crown, it's the Hill of Fare. This walk is near Banchory and offers extensive views of the surrounding countryside and heather galore!
https://www.instagram.com/p/CEo9CzvHExV/ 
23. Huntly Castle
Even the drive into Huntly Castle is incredible in autumn, the long tree lined driveway is peppered with fallen leaves and when you eventually reach the castle to see this sight you're in your element if you're an autumn lover. I visited earlier this month and the breeze blew through the trees sending all the leaves cascading towards the castle. Bliss! Huntly Castle is currently open from Saturday – Wednesday until the end of October. Winter opening times are still to be confirmed.
https://www.instagram.com/p/BqTYAp0BvTN/
24. Johnston Gardens
Next up is one of my favourite spots to enjoy a splash of colour year-round, Johnston Gardens in Aberdeen city centre. The most recognisable feature in this garden is a bright blue bridge but there is so much more to it than that. This shot illustrates just how vibrant it can be.
https://www.instagram.com/p/CGftE7Hjjhf/
25. Loch Muick
Another popular location in Aberdeenshire is Loch Muick and it's no surprise why locals and visitors alike have a soft spot for the picturesque loch. The snow sneaking down the mountain towards the dazzling orange trees and then the reflections on top! 
https://www.instagram.com/p/B4vKY13AG-l/
26. Potarch
What is it about colourful leaves that make it so appealing against water? Rivers, lochs and the sea just seem to work together seamlessly. This shot of Potarch bridge in Ballogie Estate proves my point. Those soft reflections are superb.
https://www.instagram.com/p/CGcrE3cHkrD/
27. University of Aberdeen
It's my opinion that if you haven't visited the University of Aberdeen in autumn then you haven't visited it at its best. The New King's building takes on a new lease of life as the ivy ignites in a fiery display!
https://www.instagram.com/p/CE42-o9HjGC/
28. Rattray Head
Rattray Head is a mesmerising place to watch the sunrise but I cannot get over this stunning photo of the golden sunrise casting a shadow over the dark sea.
https://www.instagram.com/p/CE_eS6pjzN3/
29. Seaton Park
Seaton Park certainly proves that you don't need to leave the city to soak in those autumnal tones. Check out the photos below to see how vibrant it is!
https://www.instagram.com/p/B4mvm3RHCxe/
30. Westburn Park
Finishing off this list is Westburn Park in Aberdeen. Not only do you get to enjoy the changing colours on the trees but also the reflections too. It's a double whammy!
https://www.instagram.com/p/CGUfI6In3LS/ 
For more information and inspiration about all of the amazing experiences you can enjoy in Aberdeen and Aberdeenshire this autumn click here. When you're heading outdoors, know the guidelines, do plan ahead, and be flexible if it's busy.