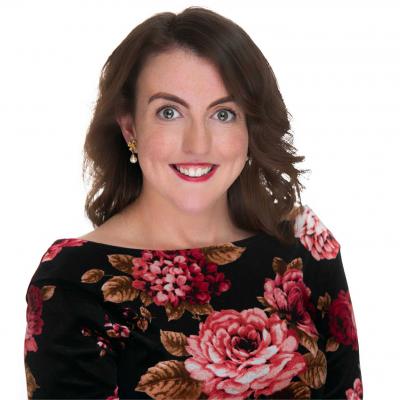 21 things you didn't know about Aberdeenshire's castles
29 March 2019
It's almost April which means one thing for me = castle season begins. Aberdeenshire has been home to over 263 castles. Some are hidden deep inside ancient pine forests, among rich rolling farmland or perched on cliffs 50ft above the sea. Some of our castles are open year round but many close for winter and reopen in April. Here's 21 things you might not know about Aberdeenshire's castles:
1. Balmoral Castle
Balmoral Castle was purchased by Prince Albert in 1852 as a gift for Queen Victoria, she famously called her holiday home "my dear paradise in the Highlands". It has been the Scottish home of the Royal Family ever since.
2. Braemar Castle
Braemar Castle had a turbulent history connected to the Jacobites. In 1689, the castle was set alight during the first Jacobite Uprising and following the second Jacobite Uprising it was seized by the Crown and sold to Clan Farquharson. After the final Jacobite defeat at the Battle of Culloden in 1746 the castle became the garrison for the Hanoverian army.
3. Castle Fraser – National Trust for Scotland Property
There is a "secret" room known as the Laird's Lug where people could eavesdrop on visitors in the Great Hall in Castle Fraser.
4. Corgarff Castle – Historic Environment Scotland Property
The isolated castle's most distinctive feature, the star-shaped wall surrounding the medieval tower, was only built when it became a military base.
5. Craigievar Castle – National Trust for Scotland Property
A real life fairy-tale, Craigievar Castle is said to be the inspiration for Walt Disney's Cinderella Castle.
6. Crathes Castle – National Trust for Scotland Property
Crathes Castle is said to be haunted by The Green Lady. Some say that she was a servant girl who fell pregnant out our wedlock and fled the castle never to be seen again. Others believe a more sinister tale. In the 1800s workmen uncovered the skeletal remains of a woman and child beneath the hearthstone of the fireplace. The legend has even inspired some Nuart artwork on Union Row, Aberdeen.
7. Delagatie Castle
Delgatie Castle is also said to be haunted. This time by a red haired woman called Rohaise who lingers in one of the bedrooms and only appears when men stay there. In WWII a military unit abandoned the castle on barefoot as they were stalked by the spirit. 
8. Drum Castle – National Trust for Scotland Property
Drum Castle is one of Scotland's oldest tower houses and was gifted to the Irvine Family by King Robert the Bruce in 1323. Learn more about Robert the Bruce's ties to Aberdeen and Aberdeenshire here.
https://www.instagram.com/p/Bvi-P25nG28/
9. Duff House - Historic Environment Scotland Property
Although Duff House technically isn't a castle as such – we're including the grand Georgian mansion seeing as it is certainly fit for royalty. During the wartime Duff House was used as a prisoner of war camp.
10. Dunnideer Castle
Built in c.1260, Dunnideer Castle is one of the earliest surviving tower houses in mainland Scotland. The remains of it today fuel the imagination and offer panoramic views of the surrounding countryside.
11. Dunnottar Castle
Dunnottar Castle is one of the icons of Scotland and understandably it has brought countless kings, queens, noblemen, famous faces and even Hollywood to visit. The castle has been used as a film location for Hamlet (1990), Brave (2012) and Victor Frankenstein (2015). Find out more about Aberdeen and Aberdeenshire's film famous locations here.
12. Findlater Castle
Findlater Castle is an impressive ruin perched on cliffs 50ft above the sea near Sandend. In 1562, Mary Queen of Scots laid siege to the castle whose owner was in open rebellion against the Queen. Follow in the steps of Mary, Queen of Scot's in Aberdeen and Aberdeenshire here.
13. Fyvie Castle – National Trust for Scotland Property
Imagine building a castle so large that you could race two horses up the staircase to the top floor, well imagine no more, as the imposing Fyvie Castle is an excellent example of grand Scottish Baronial architecture.
14. Haddo House – National Trust for Scotland Property
During WWII, Haddo House operated as a maternity hospital. Some were even born in the room that Queen Victoria resided in when she visited Haddo House.
15. Huntly Castle - Historic Environment Scotland Property
Huntly Castle was originally named Strathbogie Castle and is no stranger to the supernatural. When the Earl of Huntly died in 1576 his body was laid out in the Great Chamber where servants later began collapsing and felt terribly cold. The Earl's body was moved to the chapel and the Earl's brother heard unexplained sounds coming from within the chapel.
16. Kildrummy Castle - Historic Environment Scotland Property
Kildrummy Castle was mentioned in Netflix's Outlaw King when Robert the Bruce's brother was brutally executed by the English when they laid siege to the castle and tried to capture Robert the Bruce's wife Elizabeth de Burgh.
17. Kinnaird Head Castle and Lighthouse - Historic Environment Scotland Property
Originally built as a castle on the rocky coastline, Kinnaird Head evolved into a lighthouse. Today you can explore the property and pay a visit to the Museum of Scottish Lighthouses opposite the castle.
18. Leith Hall – National Trust for Scotland Property
Leith Hall is home to an impressive garden overlooking the countryside. During WWI it became a Red Cross Hospital.
19. Slains Castle
Slains Castle is famous for many reasons, partly because it was a place where celebrities were entertained on numerous occasions in the 19th century, most notable being Bram Stoker. It is believed that the castle was the inspiration for the setting of his novel, Dracula (1897).
20. Tolquhon Castle - Historic Environment Scotland Property
Tolquhon Castle may be a ruin but it has still been described as "the most characteristic chateau of the Scots Renaissance". The castle was sold in 1716 due to financial difficulties however William Forbes refused to abandon the castle, he was eventually wounded and removed from the castle in 1718.
21.  Live like royalty
You can stay in a castle in Aberdeenshire! Cluny Castle, Craigston Castle, Drum Castle, Drumtochty Castle, Fyvie Castle and Wardhill Castle all offer overnight accommodation within the castle.