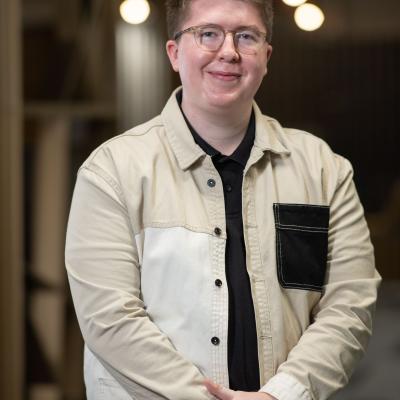 20 places to visit in Aberdeen and Aberdeenshire in winter
6 December 2021
Looking for the perfect places to take in wonderful winter scenery? There's no shortage of magical locations throughout the North-east that'll get you into the festive spirit. Get inspired by these mesmerising photos that have been taken over the years!
1. Aberdeen
Kicking off this list is this phenomenal shot of Aberdeen. The combination of the snowy cityscape and the red sunset is so pleasing to the eye. 
Credit: Per Kristian Veiberg
2. Balmedie Beach
We're used to white sandy beaches in the North-east, but this is taking it to a whole new level. You can almost smell the crisp sea breeze as you look at this shot of Balmedie Beach. 
Credit: Lee Fowlie Images
3. Balmoral Cairns
It's not too often that you see photos of pyramids covered in snow but here in Aberdeenshire, this pyramid (Prince Albert's Cairn) is no stranger to a little frosting!
Credit: Jakub Arendarik
4. Balmoral Castle
A castle that needs no introduction, Balmoral Castle is the Scottish home of the Royal Family and it's nothing short of a fairy-tale when it takes on its winter attire. 
Credit: Balmoral Castle
5. Braemar
What do you get when you cross a Wes Anderson movie with a Christmas classic? Probably something like this. The Great North of Scotland Railway building is one of the most photographed spots in Braemar. Add snow to the mix and it's somehow even more charming! 
Credit: On the Road Again Travels
6. Braemar Castle
Just outside the village of Braemar is Braemar Castle. Built in 1628, this is one of many castles in Aberdeenshire that look even better when the festive season kicks off.
Credit: Ally Images
7. Bridge of Don, Aberdeen
A wee layer of snow and Aberdeen starts to look more like Narnia than reality. How enchanting is this photo taken in Bridge of Don?
Credit: Dan Christie
8. Brig O'Balgownie
Taken from the ancient Brig O'Balgownie, this shot emphasises just how lovely Christmas time in Aberdeen can look.
Credit: jasonon3d51
9. Castle Fraser
Another one of the North-east's mesmerising landmarks, Castle Fraser makes for a perfect winter's walk with all the family.
Credit: Castle Fraser NTS
10. Corgarff Castle
Can you spot Corgarff Castle amongst this snow-filled landscape? The castle blends into its surroundings perfectly.
Credit: Ally Deans Photography
11. Craigievar Castle
There are plenty of castles to marvel at during winter in Aberdeenshire. another example is Craigievar Castle which is said to have inspired Walt Disney when designing his Cinderella castle. 
Credit: Ramona | Cottagecore
12. Dinnet
Here is an example of a photo that would fit perfectly on a Christmas card - or even framed in your living room! 
Credit: Mark J Fairley
13. Drum Castle
There is something almost ethereal about this shot of Drum Castle basking in the early morning light. 
Credit: Michael Diamond
14. Dunnottar Castle
One of the most iconic castles in Scotland, Dunnottar Castle is a must-visit when you're in the region. 
Credit: Per Kristian Veiberg
15. Fyvie Castle
Imagine emerging through the trees and being greeted with this beautiful sight. You can practically hear the snow crunching under your feet as you approach Fyvie Castle.  
Credit: Fyvie Castle
16. Glen Tanar
Taken in 2020, Glen Tanar completely transforms into a winter wonderland once the snow falls on this Royal Deeside highlight.
Credit: Glen Tanar
17. Haddo House
Haddo House Estate looks incredible in every season. This is a great spot for the whole family on a bright and crisp winter's day! 
Credit: Steve Dunthorne
18. Old Aberdeen
Old Aberdeen transports you back in time as you wander down the cobbled streets. Add some snow to the mix and it's even more magical. 
Credit: University of Aberdeen
19. Pennan
Charming fishing villages are the norm in Aberdeenshire. Pennan is an idyllic landmark sandwiched between the wild North Sea and the frosted cliffs.
Credit: Map of Joy
20. SnowRoads Scenic Route
The SnowRoads Scenic Route showcases the breathtaking and rugged landscapes featured in the Cairngorms National Park and Royal Deeside - you can expect plenty of peaceful scenery such as this.
Credit: Alex Grant
This is just a sample of the incredible places to visit in Aberdeen and Aberdeenshire this winter. For more inspiration, please visit our Winter page.
Don't forget to share your favourite snaps of Aberdeen and Aberdeenshire in winter using the hashtag #winterABDN.