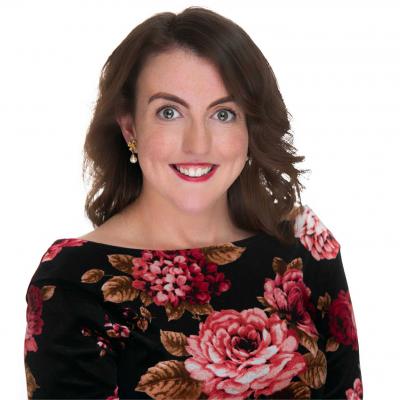 20 must see events in 2020 in Aberdeen and Aberdeenshire
16 January 2020
It's officially 2020. Get ready for phenomenal light shows, colourful art festivals and foodie events galore. There's a jam-packed events calendar coming your way in Aberdeen and Aberdeenshire. Here's just 20 must see events for 2020:
1. SPECTRA: Aberdeen's Festival of Light [13 – 16 February 2020]
Aberdeen's award-winning festival of light is back! SPECTRA will be brightening up those dark winters nights with a brand new festival celebrating North-east Scotland's rich coast and waters. The festival will take place across Aberdeen city centre with interactive installations at Marischal College Quad, Broad Street, Upper Kirkgate, Schoolhill, St Nicholas Kirkyard, Robert Gordon College Quad and Aberdeen Art Gallery.
2. Granite Noir [20 – 23 February 2020]
Crime shows and novels are undoubtedly growing in popularity in recent years so as you can imagine I'm chomping at the bit to welcome back Granite Noir, Aberdeen's very own crime writing festival. This year's festival headliners include Sara Paretsky, Anne Holt and Ian Rankin as well as a Poisoned Cocktail Party and High Tea, an evening of Gin and Sin, Escape Games and an exhibition. Click here to view to the Granite Noir programme.
3. Aberdeen Restaurant Week [24 February – 1 March 2020]
Food glorious food! Aberdeen Restaurant Week is back for one week only, 30 restaurants in Aberdeen will be offering a two course lunch menu for £10 and a three course dinner menu for £20. Delicious food, tasty drinks and foodie events – win win win! Click here for updates on participating restaurants.
4. Aberdeen Jazz Festival [12-22 March 2020]
It's party time! The Granite City is set to come to become a real-life musical thanks to Aberdeen Jazz Festival. The festival will be taking place at multiple venues over the city centre and on Sunday 15 March 2020 Jazz on The Green hits the town. For updates on the 2020 programme click here. 
5. Inverurie Beer Festival [27 – 28 March 2020]
Satisfy your stomach with delicious produce from street food vendors washed down with a wide selection of not only beer but cider, gin, rum, vodka and prosecco plus live music at Inverurie Beer Festival.
6. DolphinFest [15 – 19 April 2020]
Aberdeen is recognised as one of the best places in Europe to spot wild bottlenose dolphins so it's only fitting that DolphinFest 2020 will be celebrating this with lots of activities for the whole family. It will also welcome Cbeebies presenter Rory Crawford for story-time sessions too and we can't forget there will be plenty of opportunities for dolphin spotting too.
7. Nuart Festival [23 – 26 April 2020]
One of Aberdeen's most celebrated events, Nuart Aberdeen is back this April. International and local artists come together to create unique pieces that are often inspired by the region's history and heritage. Many of the artworks can be enjoyed all year round but during the festival you can also be inspired at a selection of talks, presentations and workshops.
8. Highland Games [Various Dates from 6 June – 5 September 2020]
A true Scottish experience is not complete without a trip to the Highland Games and there's 10 taking place in Aberdeen and Aberdeenshire including the legendary Ballater Highland Games and Braemar Gathering – attended by the British Royal Family.
9. Midsummer Beer Happening [18 – 20 June 2020]
What do you get when you combine a challenging cycling event with a beer festival? Midsummer Beer Happening! The event is one of the most challenging and most popular in the country with three cycling routes (52 miles, 70 miles or 100 miles) each including the Cairn o'Mount. You'll certainly have earned that refreshing glass of beer and tasty foodie treats when you reach the finish line. Speaking of which if cycling isn't your bag, you can still enjoy the beer festival with over 140 craft beers and real ales to sample as you relax and watch the cyclists return.
10. Scottish Traditional Boat Festival [20 – 21 June 2020]
Take in the aroma of fresh cooked fish as you listen to lively music and watch competitive sailing on the open seas. The Scottish Traditional Boat Festival is highly regarded as one of the best festivals in Scotland. Full programme of activities to be announced in due course.
11. Stonehaven Folk Festival [10 – 12 July 2020]
Where else can you do ceilidh dancing in your swimming costume? At Stonehaven Folk Festival you can try your hand at this aquatic take on a Scottish dance. Or if you'd prefer to stay dry you can also partake in regular ceilidh dancing too. Some of the best traditional and contemporary folk musicians can be found at the event. Confirmed acts for 2020 include Flook, Rura, Shooglenifty, Kris Drever and Paul McKenna Band.
12. Turriff Show [2 – 3 August 2020]
Attend Scotland's largest two day agricultural show, Turriff Show. Back for the 156th year, with over 300 outdoor and indoor trade stands, you can see a selection of horse events, dog shows and highland dancing. Don't miss this fun, family friendly event.
13. Ride the North [28 – 29 August 2020]
Embark on a two-day ride around the Grampian Highlands for Ride the North. The route will start and end at Grampian Transport Museum and covers 170 miles of stunning countryside and glimmering coastline. Bookings open from 10 – 24 January 2020.
14. NEOS [12 – 20 September 2020]
NEOS: Opening doors to creativity in the North-east of Scotland. North East Open Studios (NEOS) does exactly what it says on the tin. It's your chance to visit artists, makers and designers in Aberdeen and Aberdeenshire as they open their studio doors to the public. Who knows, you might leave feeling very inspired?
15. Tour of Britain [13 September 2020]
Witness the final stage of the Tour of Britain cycle race in Aberdeen and Aberdeenshire. The Tour is the UK's most prestigious cycle race where cycling professionals race across the UK in eight stages stopping in different locations en-route to its final destination of Aberdeen. More information including the route will be confirmed in due course.
16. True North [24 – 27 September 2020]
Aberdeen's festival of music and song, True North is a weekend of live gigs and performances featuring some of the UK's top singer-songwriters. Stay tuned for festival line-up announcements.
17. Aberdeen Comedy Festival [1 – 11 October 2020]
Get ready to laugh your socks off, that is if you're wearing any socks. Aberdeen Comedy Festival is back this October featuring over 250 comedians all of which will have way better jokes than my pitiful attempt above. 2020 acts already announced include Gary Meikle and Tez Ilyas. Stay tuned to keep up to date.
18. DanceLive [15 – 18 October 2020]
An annual festival devoted exclusively to contemporary dance. Expect the unexpected at DanceLive, showcasing work from local and national dance companies at various venues around Aberdeen.
19. SoundFestival [22 October – 1 November 2020]
Come along for the ride as you witness a journey of musical discoveries at Sound Festival. The full programme will be revealed in August.
20. Winter Events [November – December 2020 (Exact dates TBC)]
We love the festive period in Aberdeen and Aberdeenshire. Aberdeen Christmas Village will be back this winter and is expected to be bigger and even better. For Hogmanay (New Year's Eve), the epic Stonehaven Fireball Ceremony and Aberdeen Hogmanay celebrations are sure to end 2020 on a high.
This is just scratching the surface for the events that are coming in 2020. Check out the What's On calendar for more events in Aberdeen and Aberdeenshire.