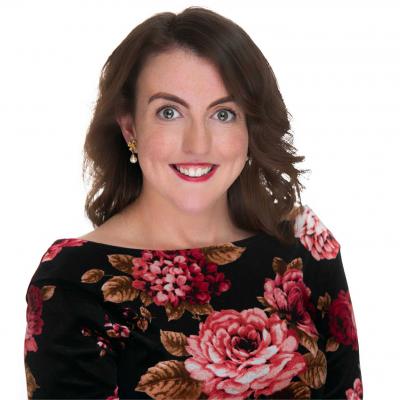 18 Must See Events in '18
11 January 2018
2017 may have just finished but we are so excited for what coming up in 2018. There are so many terrific events coming to Aberdeen and Aberdeenshire this year that we thought we would share our top 18 picks for 2018 (many of which are celebrating milestone anniversaries in 2018):
1. Burns Night [25-28 January 2018]
January plays host to the annual Scottish celebration Burns Night which commemorates the life and work of the poet (bard) Robert Burns and his contribution to Scottish culture. This year why not join in the celebrations with a burns supper or ceilidh.
2. Restaurant Week  [1-8 February 2018]
This February Aberdeen introduces its first Restaurant Week. Aberdeen Inspired will be working with city centre restaurants to show off our fantastic local produce in every 'foodie's dream week.
3. Spectra [8-11 February 2018]
Aberdeen's award winning festival of light, SPECTRA, is returning for four nights to brighten up the winter evenings. We are very excited about to see what new creations will be celebrated in this year's theme of 'Play the Night'.
4. Aberdeen Jazz Festival [14-18 March 2018 (Provisional - Check website here for updates)]
Prepare to be whisked to the home of jazz music, New Orleans, as we embark on the Aberdeen Jazz Festival. With performance venues ranging from His Majesty's Theatre to the Blue Lamp, to outside at Jazz On The Green you can expecting a range of styles to enjoy.
5. Nuart Festival [12-15 April 2018]
Nuart Festival took Aberdeen by storm when it first began in April 2017 and we are thrilled to see that the event will be returning. Most recently two pieces of art that were featured in the Nuart festival have place amongst the most popular in the world in a list compiled by Brooklyn Street Art (BSA) organisation.
6. May Festival [25-27 May 2018]
2017 marked the fifth year of the May Festival at the University of Aberdeen. The weekend held more than 150 events surrounding the themes of music, science, food and drink etc (some of which were hosted by famous faces and Aberdeen alumni).
7. Taste of Grampian [2 June 2018]
Returning to Thainstone Centre is the Taste of Grampian event which allows visitors to sample food and drink from across the North-east of Scotland. Celebrity chefs, live music, street performers and demonstrations make this mouth-watering event a fun day out for the whole family.
8. Highland Games [Various Dates from 2 June – 1 September]
We are proud to say that 11 Highland Games events are held throughout Aberdeen and Aberdeenshire from June to September.
9. Look Again Festival [14-17 June 2018]
Look Again Visual Art & Design Festival aims to challenge how the Granite City is viewed and encourages its audience to be a tourist in their own city.
10. Scottish Traditional Boat Festival [30 June – 1 July 2018]
The STBF welcomes up to 16,000 people to the village of Portsoy for the celebration of regions cultural heritage. Enjoy competitive racing and sailing, fresh cooked food and welcoming locals as the event celebrates its 25th anniversary.
11. Aberdeen International Youth Festival [27 July – 4 August 2018]
AIYF is one of the world's largest celebrations of youth arts and has been running since 1973. The festival invites young people up to the age of 25 from across the world to perform in Aberdeen's most celebrated venues.
12. TechFest [25 August – 22 September 2018]
As the North-easts Scotland festival of STEM (science, technology, engineering and maths), TechFest will celebrate its 25th anniversary in 2018.
13. Great Aberdeen Run [26 August 2018]
2017 saw the Granite City's first Simplyhealth Great Aberdeen Run where 7,000 people participated. Incorporating many of the city's landmarks the scenic route is great for both runners and spectators alike.
14. NEOS [8-16 September 2018]
As one of the UK's largest open studios event, North East Open Studios (NEOS) celebrates the wealth of creative talent in Aberdeen and Aberdeenshire.  Returning for its' 15th year which coincides with the Year of Young People, the festivals invites you to experience the passion of the arts.
15. True North [20-23 September 2018]
True North music festival features contemporary artists in a programme of free intimate gigs. There are also festival master classes designed to provide audiences with an opportunity to meet and be inspired by festival artists.
16. Dance Live [11-27 October 2018]
Gracing the city in October is the return of DanceLive, a contemporary dance festival taking place over three weekends. The festival encourages creativity, diversity and experimentation embracing a broad programme of contemporary dance, performances and live art.
17. soundfestival [24 October – 3 November 2018 (Provisional - Check website here for updates)]
World class arts and world premieres descend on Aberdeen and Aberdeenshire for family-friendly events and late night events alike. Full programme details to be announced.
18. Winter Events Programme [November – December 2018 (Dates TBC) ]
The festive period may have just finished but that doesn't mean we aren't excited to see what winter 2018 has in store for us. Click here to see some of the winter events for 2017 to know what to expect for 2018.
This is just scratching the surface for the events that are coming in 2018. Check out our What's On calendar for more events in Aberdeen and Aberdeenshire.