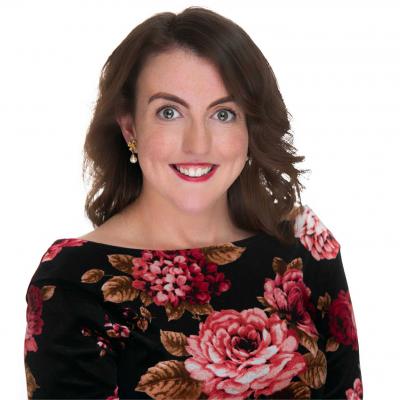 12 of the best Cocktail Bars in Aberdeen
13 May 2019
When you visit Aberdeen and Aberdeenshire you're in for a real mix of experiences and flavours. The same applies for our many cocktail bars. Chic cocktail bars on old-fashioned cobbled streets coupled with stylish taverns right in the heart of Aberdeen's nightlife scene make it the perfect stop for a cocktail, or two. It may be to start off a night on the town or a nightcap after a nice dinner, there's plenty to choose from in the Granite City. Here's the lowdown for 12 of my favourite cocktail bars to visit in Aberdeen: 
1. Orchid
One of Aberdeen's most popular bars, Orchid even won best cocktail bar in Scotland!  It also happens to produce Aberdeen's first gin in over 100 years; Porter's Gin. Orchid regularly wins awards for its cocktails, including the infamous Pink Orchid which has proved popular since it launched in 2009.
https://www.instagram.com/p/BxA7XUaHrmD/
2. The Spiritualist
Enticingly elegant with a touch of cool, The Spiritualist blurs the line between classic and experimental. Don't miss the Ice Spheres where you can choose from a selection of classic cocktails served inside a ball of ice that you need to crack open.
https://www.instagram.com/p/BwaG_Oxn9_t/ 
3. The Tippling House
A subterranean tavern serving hand-crafted cocktails, The Tippling House is a solid bet for delicious cocktails and to make things even more exciting it has just launched a brand new cocktail menu featuring 21 new cocktails.
https://www.instagram.com/p/Buf_oulHpim/
4. Ninety-Nine Bar and Kitchen
Found on a quirky cobbled road, Ninety-Nine Bar and Kitchen is the perfect pit-stop for a home-made cocktail in friendly surroundings. Personally I recommend the "Respect your …" – a delicious gin infused drink with lavender and champagne but there is so much to choose from that you'll struggle to pick a favourite.
https://www.instagram.com/p/Bv17i0gH1ju/
5. 21 Crimes
Aberdeen's most exclusive bar. So exclusive that you not only need to unravel the mystery behind the location of it but you then need to find out the secret password to gain access to the speakeasy, 21 Crimes. Once you finally unlock the secret you will enter a bar themed around 21 Crimes that resulted in over 160,000 ruffians being deported from Britain. Take a seat at the bar for a front row seat on the cocktail making magic. 
https://www.instagram.com/p/BraO910nojs/
6. The College
Recently refurbished in 2018, The College has become one of the city's top venues for viewing live sports. Pair that with a classic cocktail, one of PB Devco signature cocktails or some of the College's own concoctions and you've hit a home run.
https://www.instagram.com/p/Bw7hq0XHpWR/
7. Soul
Housed in a former church (Langstane Kirk), Soul is an award-winning bar which comprises of a restaurant, casino and bar. Similar to the venue conversion expect modern classics with a twist that are beautifully presented. Get your camera ready for the 'gram.
https://www.instagram.com/p/BuOoQkenAep/
8. Revolution
Revolution is split over two levels and also features an outdoor deck with a retractable roof and pretty views over Union Terrace Garden. Revolution has also upped the ante with not only Happy Hours but Happy Days too! From Sunday – Tuesday you can enjoy £4.50 cocktails some of which come with quirky decorations like this little chap below.
https://www.instagram.com/p/BwB-0dqH9Nx/
9. Revolucion de Cuba
For rum lovers look no further than Revolucion de Cuba where you'll enter a Cuban fiesta. Many classic cocktails originated in Cuba so you're sure to get a real treat and who doesn't love a cocktail tree?  You can even join a cocktail making class to become a "Master of Rum"!
https://www.instagram.com/p/Bwt98cDHko3/
10. Siberia
Money may not grow on trees but at Siberia cocktails do! With a view as pretty as a picture overlooking Union Terrace Gardens, Siberia is the perfect place to enjoy some cocktails in the sunshine. Pick up a Wolfpack Card at the bar for £4.95 cocktails from Sunday - Thursday.
https://www.instagram.com/p/BvwkBxGnAcn/
11. The Sandman Hotel
Located in one of Aberdeen's historic granite buildings, Sandman Signature Aberdeen Hotel provides bold, luxurious accommodation steps away from key attractions. Its on site bar, Chops Bar and Grill, is also great for a cocktail session during which I would recommend the "House-made hard lemonade".
https://www.instagram.com/p/BxAK1YLHllu/
12. Coast to Coast
Coast to Coast in Union Square serves up a huge selection of American classics including burgers, steaks and pizzas but what you might not have realised is that Coast to Coast is a hidden gem for cocktail lovers. The restaurant features an extensive cocktail menu and the 'French Martini' is delicious and only £4.95 during Happy Hour.
https://www.instagram.com/p/Bv9HRYwnsg3/
Click here to learn more about our bars in Aberdeen and Aberdeenshire.
VisitAberdeenshire does not promote excessive drinking – please drink responsibly. Click here for Drink Aware.