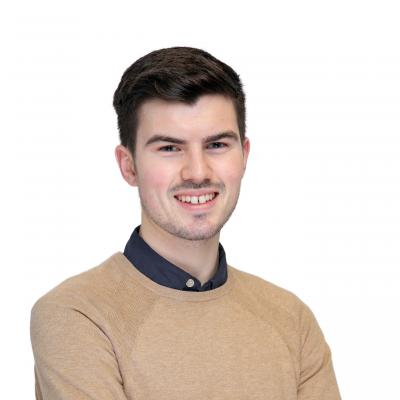 12 must-visit historic attractions in Aberdeen and Aberdeenshire
14 January 2020
Amongst the many films I watched over the festivities, one that sticks in my mind is Night at the Museum where a museum guard encounters a museum where the artifacts come to life.
It may be fantasy but with a good measure of imagination, you can have a similar experience (minus being chased by a T-rex skeleton of course) in a museum in Aberdeen and Aberdeenshire. Thanks to talented tour guides, masses of ancient tales and impressive displays, the heritage of North-east Scotland is brought to life and set to leave a lasting impression.  
If pondering over art, diving deep into maritime history, roving the antique-lined castle halls or serving time in a former prison takes your fancy, here's my top picks of thought-provoking experiences in Aberdeen and Aberdeenshire:
You'll spot some attractions have been marked with an asterisk (*), this means that they are involved in the Spring Rover ticket which gives you the option to visit up to three attractions for the price of one. You can find out more here.
Aberdeen Art Gallery
From the sculpture court to French impressions and Balmoral to shoreline, you can spend hours exploring the 23 spaces of Aberdeen Art Gallery which displays the 1,080 pieces of art created by local, national and international artists.
A new floor has been added to the gallery which not only provides additional exhibition space (including Martin Parr's 'This is Scotland' exhibition) but an impressive viewpoint the city centre.
https://www.instagram.com/p/B7Jby_YpY_l/

Aberdeen Maritime Museum
Uncover North-east Scotland's long-standing relationship with the sea by delving intoAberdeen Maritime Museum. Explore the history of shipbuilding, port history and the North Sea oil and gas industry (which you can't see anywhere else in the UK).
https://www.instagram.com/p/BJ1PyQaDEm4/

Aberdeen Science Centre*
Visit Scotland's oldest science and discovery centre which has marveled visitors with interactive sessions, hands-on exhibits and live science shows since 1988. Release your inner sorcerer at wizarding potion classes or discover systems the human body at interactive workshops, there's a calendar of kid-friendly events to be explored.
Balmoral Castle & Estate* 
Fans of Netflix hit The Crown may be pleased to know that you can visit the summer holiday home of the British Royal Family from Wednesday 1 April until Monday 3 August 2020. Follow an audio tour around the grounds and discover the history written into the estate before venturing into the castle ballroom which has been the setting for many royal celebrations. 
https://www.instagram.com/p/B6MAbH1nvhZ/

Braemar Castle*
Built in 1628, Braemar Castle originally stood as the hunting lodge of the Earl of Mar, but was set on fire by the Black Colonel in 1689 and even used as a garrison for Hanoverian soldiers after their Jacobite defeat. With 400 years of history you can't deny that Braemar Castle is a history buff's dream.
https://www.instagram.com/p/B7DOs84nVku/

Fyvie Castle
Tales of powerful families, ghoulish legends and lavish lifestyles are waiting to be uncovered at Fyvie Castle. Beautiful on the eye, Fyvie Castle is a grand example of Scottish Baronial architecture and inside antiques, armor and paintings fill its walls. Take your courage with you, this castle is said to have three resident ghosts…
https://www.instagram.com/p/B68KxSTHaqa/

Gordon Highlanders Museum*
Explore the history of the Gordon Highlanders Regiment where the stories of the brave fishermen, farmers, ghillies and aristocrats who filled its ranks are brought to life. Experience what it would have been like as a soldier fighting in WW1 in a replica trench that's been recently added to the museum.
Grampian Transport Museum*
From supercars to steam engines and prestigious horse carriages to penny farthings, walk through the evolution of transport at The Grampian Transport Museum. The museum is currently closed for winter but it will re-open on Sunday 29 March with an updated exhibition for 2020.
Museum of Scottish Lighthouses*
Kinnaird Head is not only a castle but was also the first lighthouse to be built on mainland Scotland in 1787 and today adds to the Museum of Scottish Lighthouses which explores the history of the Northern Lighthouse Board. Follow a spiral staircase to the top of Kinnaird Head and see the cogs at work to spin the glistening bulb that's hypnotizing to watch.
https://www.instagram.com/p/B5SP157D7wc/

Peterhead Prison Museum
Enter the former Victorian HM Convict prison to experience what real prison was like when the prison operated between 1888 to 2013. An audio tour will guide you round the prison to show its evolution over the years and hear stories from brave personnel who served the prison during an in-mate siege where the SAS had to intervene! 
Royal Lochnagar*
Just around the corner from Balmoral Castle, it's no surprise that Queen Victoria paid the distillery a visit that left her so impressed she bestowed a Royal Warrant on the distillery. Over 170 years later the distillery is still producing barrels of whisky and you can get up close to the process on a variety of tours ending with a dram of whisky. 
https://www.instagram.com/p/B0JyTFclYMC/

The Tolbooth Museum
If a bit of dark history is more to your taste, the Tolbooth Museum is a perfect fit. Expect a hair-raising experience as you tour the 17th century jail to discover centuries of eerie Aberdeen history including the development of crime and punishment through the years. There's even a replica guillotine blade which would have been used in executions – yikes!
I've just scratched the surface of the historic attractions to tour across Aberdeen and Aberdeenshire and if your eager to add more to your list, visit the history and heritage pages.
*The attractions above which are detailed with an asterisk (*) are part of the Spring Rover ticket which gives you the opportunity to visit up to three of the included attractions for the price of one, more details here.