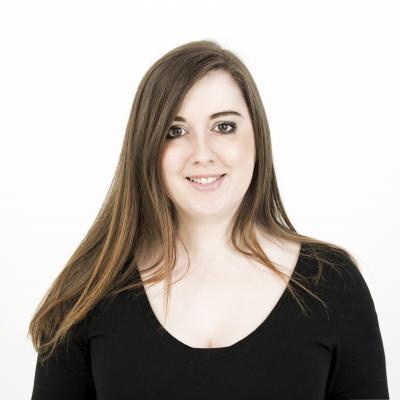 10 ways to beat the January blues
2 January 2019
Once again, the festive period has been and gone in a flash. And for many of us, the lasting legacy of Christmas is a larger waistline that no matter how hard we try to shrink it, the motivation soon disappears much like our Christmas dinner.
The Christmas decorations have been packed away for another year and the family have made their way back home, but left behind is a little blue feeling that all the fun has ended for another year.
If you feel the January blues seeping into your headspace, an explore around Aberdeen and Aberdeenshire is sure to get you back on track. Quaint walks that pack in stunning backdrops, historical sites and nature are waiting to be found.
I've whittled together my top 10 locations to blow away the cobwebs and give you some inspiration for banishing those January blues.
Go seal spotting
For a stunning and dramatic stretch of coast, Forvie sands is your spot for soothing views and tranquil beach walks. Find seals chilling out on the beach, and watch as their heads peer up above the sea water as they come for a closer look at who has ventured to their bay to visit them. There's history hidden here too, the shifting sands at Forvie even reveal the half-buried remains of a 12th century church.
https://www.instagram.com/p/BmA8YkABdcS/
Relax high above the trees
Set yourself a challenge and scale Bennachie which is an iconic part of the Aberdeenshire skyline just outside Inverurie.  Offering many routes, Bennachie has trails for the adventurous, taking you above the trees to its highest point, Mither Tap. A breathtaking vista of the Scottish countryside will greet your arrival at the top. If a strenuous climb isn't for you, stay low under the trees on the Colony Trail for a leisurely walk and discover the housing remains of those who occupied the area centuries ago.
https://www.instagram.com/p/BrVzpEQlSLd/

Dive into history
Travel down the cobbles of Old Aberdeen where you'll find the University's Kings College where Harry Potter fans claim it resembles Hogwarts. Apart from movie scene similarities, Old Aberdeen is packed with history dating back to the 14th century, acting as a time capsule and making the old town one the city's favourite hidden gems.
https://www.instagram.com/p/Bd4-yqZg0q5/

A firm favourite for many walkers is the Brig o' Balgownie, a short walk from Old Aberdeen. Harboring history dating back to early the 14th century, legend suggests that the build of this bridge was completed by Robert the Bruce. Surrounding this historic spot are quaint little cottages that look onto the River Don and transport you to storybook scenes.
https://www.instagram.com/p/BjZV0WOnIAL/

https://www.instagram.com/p/Boix35knKDz/

Take a break in Deeside
At 41 miles long, the Deeside way is a popular walk which follows the line of the Old Royal Deeside Railway and takes walkers, cyclists and horse riders on a scenic route from Aberdeen to Ballater. The journey is broken in to four sections Aberdeen to Drumoak, Drumoak to Banchory, Banchory to Aboyne and Aboyne to Ballater giving you the perfect opportunity to stop for a break and explore the towns of Royal Deeside.
https://www.instagram.com/p/BpNd-zMD1m9/

Discover award-winning parks
Just one of our many award-winning parks in the city, Duthie Park lures in dog walkers, cyclists and runners all year round. Boasting a circular pathway running within its 44 acres, explore a route that includes ponds, monuments, flower beds and play areas. Follow orienteering routes to ensure that you see the sites of the park. 
https://www.instagram.com/p/Bn5aY6mBDGG/

Take a tropical trip
Experience the tropical heat and foliage of the James Welsh Winter Gardens , one of the most visited attractions in the North-east. One of Europe's largest indoor gardens and Scotland's third most visited, this floral paradise is packed with many rare and exotic plants from around the world. Adventure below palm trees and through fern gardens, there's a lot to be discovered – even a talking cactus …
https://www.instagram.com/p/BqxP4ZnD5li/

Capture an iconic shot
For a walk through purple and green heathered valleys, head over to Loch Callater in Braemar which provides you with plenty photo opportunities and sounds of nature. Start off by following Callater Burn as it tumbles downstream creating peaceful views of miniature waterfalls and then onto an effortless path around the loch waters which mirror its stunning surroundings.
https://www.instagram.com/p/BptcY0Gl9Yg/

Clear the cobwebs from a Munro peak
The cone shaped summit of Mount Keen is our most easterly Munro, providing short routes from Glen Esk and longer routes through the ancient pinewoods of Glen Tanar both providing striking sites. Once you reach the peak you'll see a mountainous landscape as far as the eye can see. Keep an eye out for the Queen's Well, an impressive crown shaped structure that creates a majestic site on moors if this walk.
https://www.instagram.com/p/BoN9kijASUZ/

https://www.instagram.com/p/BlN_0UNHWwr/

Switch off from modern day life
Step back in time and visit the town of Corvie found north of Aberdeen on the Banffshire coast, which seems untouched by modern day life. Found on the foot of a towering cliff face, this quaint and colourful little village curves along the coastal front looking on to a calm and rocky seascape. If you're looking for an escape, you can truly seclude yourself here – no phone signal, no streets, no shops – just you and the serene coastal sounds.
https://www.instagram.com/p/BqA8O0jB5gw/

Be inspired by art
Sometimes to clear the head we just need to step back, look and gain a new perspective. Art is waiting to be discovered on walls and within doorways all around the heart of the city, capturing the imagination of spectators. Over the past two years Aberdeen's city centre has been injected with colour from Nuart and the Painted Doors, adding thought-provoking displays throughout. Follow the Nuart and Painted Doors tour routes and experience the city like never before.
https://www.instagram.com/p/BqW0vSKlTrr/
So, the next time you feel that little blue feeling creeping in, grab your walking shoes and head outdoors to see the beauty of Aberdeen and Aberdeenshire for yourself. These are just 10 of my top suggestions but there are many more to be discovered on our Great Outdoors page.