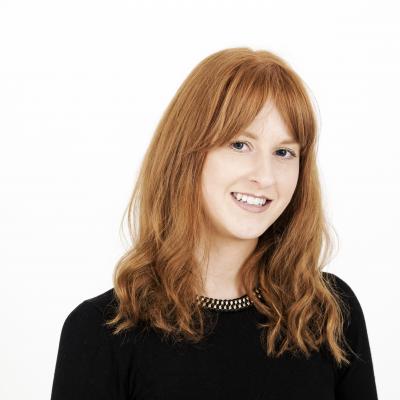 10 things you've got to do in Aberdeen & Aberdeenshire this autumn
17 July 2019
Surrounded by vast and impressive colourful landscapes - including the UK's largest National Park, Cairngorms, 165 miles of stunning coastline and a vibrant city, autumn is one of the most picturesque times to visit this part of Scotland. Here are 10 things you've got to do when you visit Aberdeen and Aberdeenshire this autumn:
Catch a cracking beach blaze
Thanks to the region's coastal location with 165 miles of stunning coastline, you can watch a remarkable autumnal sunrise at one of the any beaches. And getting to a beach first thing is easy as Aberdeen Beach is only 10 minutes from the city centre!
 View Balmoral Castle from above
Encircled by a sea of autumnal coloured trees, gain a whole new perspective of the true majesty of the Royal Family's summer residence, Balmoral Castle. Walk up to the impressive Balmoral Cairns (stone cairns erected for members of the Royal Family) for views across Royal Deeside too.
Feel autumn's crisp air
Venture out into the fresh autumn air and feel the fallen crisp leaves beneath your feet. Climb some of the UK's highest peaks, take a stroll through a quirky village or cycle along the Deeside Way.
Go star gazing
With the longest periods of darkness, autumn is one of the best times to go star gazing in Aberdeenshire – thanks to the Northern location you might even spot the illuminating Northern Lights!
Tuck into a hearty meal
Make time to take a trip indoors to try delicious local produce. Tuck into famous Aberdeen Angus Beef at a 'Taste of Best' restaurant or cosy up in front of a warming fire at a traditional pub.
Visit a colourful castle
Scottish castles are picturesque all-year round but in autumn experience the beauty of Aberdeeshire's castles as they sit amongst a sea of fallen leaves. Admire the castle from outside, go on a tour or explore the grounds.   
Experience an event
This autumn get to know Aberdeen and Aberdeenshire a little better at one of many events and festivals including a singer-songwriter festival, 11-day comedy festival and even a contemporary dance festival! 
Have a ghostly encounter
With long and sometimes gruesome histories it's no surprise Aberdeenshire's castles are said to be haunted. Legend says that Crathes Castle is haunted by the Green Lady, Delgatie Castle by a young woman named Rohaise and Fyvie Castle by The Grey Lady (Most Haunted even filmed here!) And if you're feeling brave enter Peterhead Prison Museum on a Halloween tour!  
Go on a road trip
The best way to do all the above is to take a scenic road trip around Aberdeen and Aberdeenshire. Start along the coast, visit the famous Granite City then make your way deep into the vibrant countryside.
Stay in a cosy setting
Is there anything more satisfying after a busy day than cosying up on dark evenings in your accommodation? Try comforting B&B's along the coast, traditional Scottish hotels or quirky accommodation including the Cairngorms Lodges nestled amongst towering trees!
For more information about what to do in Aberdeen and Aberdeenshire this autumn go to www.visitabdn.com/what-to-do.