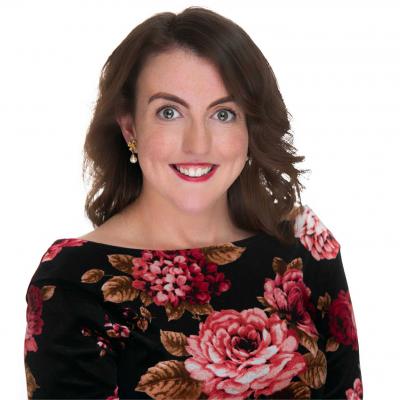 10 reasons to visit the Cairngorms National Park
25 July 2018
Do you know that Aberdeenshire is the eastern gateway to the Cairngorms National Park which is the UK's largest National Park? In fact, the Park is twice the size of the Lake District National Park and bigger than the whole of Luxembourg!
To celebrate National Parks Week (22 – 29 July 2018), we've come up with 10 reasons you've got to visit the Cairngorms National Park in Aberdeenshire this year.
1. Bag a Munro
Aberdeenshire is home to over 30 Munros and Corbetts. Whether you're taking on the challenge of your first Munro or you're on your 282nd (there are 282 Munros in Scotland), your breath will be taken away as you look out over some of Scotland's most striking landscapes. Aberdeenshire is home to four of the five highest mountains in the UK; Ben Macdui, Braeriach, Cairn Toul,  Sgor an Lochain Uaine and also Lochnagar, arguably one of Scotland's most famous Munros thanks to its Royal connections.
https://www.instagram.com/p/Bgn26X4Di05/?taken-by=visitabdn
2. Visit the Pixies
Lochan Uaine, also known as 'The Green Loch', is pretty mystical and legend has it that the water is green from pixies washing their clothes in the loch. Others believe the colour comes from trees on the floor of the loch. Visit for yourself and see what you believe.
https://www.instagram.com/p/BijccbolVie/?taken-by=visitabdn
3. Take on the Lairig Ghru
The Lairig Ghru is Scotland's most famous mountain pass. It covers 19 miles of outstanding natural beauty from Braemar to Aviemore. Hiking the Lairig Ghru is no easy feat, the trail takes roughly 8 – 10 hours to complete. Experienced mountain leaders, Hillgoers offer guided walks through the pass, these sell out fast so make sure to book in advance as this is a popular route.
https://www.instagram.com/p/BkHw8d3lOw9/?taken-by=visitabdn
4. Immerse yourself in the local wildlife
The Cairngorm National Park is home to an impressive collection of nature and wildlife. Keep your eyes peeled for herds of red deer, red squirrels, pine marten, capercaillie. Whilst you will likely encounter some local wildlife on your expeditions hiking, a great way to see more of the local wildlife is to go on a highland safari trip with an experienced local guide. If you are hiking the Lairig Ghru make sure to check out the Highland Wildlife Park in Kingussie where you will find the UK's only polar bear cub.
https://www.instagram.com/p/Bj7CMm7ldf1/?taken-by=visitabdn 
5. Taste Aberdeenshire's "water of life"
Once you've built up an appetite exploring the great outdoors, refuel with a wee dram. Sample Aberdeenshire's "water of life" with a trip to our local distilleries. Royal Lochnagar Distillery lies within the Cairngorms National Park and is part of the "Secret Malts" of Aberdeenshire. This Distillery was awarded Royal Warrant in 1848 after the owner invited Queen Victoria to visit the distillery.
https://www.instagram.com/p/BlGcRaAF_Pf/?taken-by=visitabdn 
6. Experience the life of Royalty
The Cairngorms National Park overlaps with Royal Deeside - the British Royal Family have their Scottish holiday home here. On your trip to the Cairngorm National Park, a trip to Ballater and Braemar are a must for those wanting to experience the 'Royal treatment'. As well as being picturesque towns, you can explore the towns' castles, Balmoral Castle and Braemar Castle. You can also dine at Prince Charles' restaurant The Rothesay Rooms and ride the Deeside Railway. Check out our itinerary for how to spend 48 hours in Royal Deeside here.
Check out the Royal Deeside PassporTour guidebook for local deals and offers when visiting local attractions in Royal Deeside.
https://www.instagram.com/p/Bk0mGPnlLQX/?taken-by=visitabdn
7. Hit the road
It doesn't need to be snowing to enjoy the Snow Roads Scenic Route. The route is ones of Scotland's best kept road trip secrets. The Snow Roads is the highest public road in Britain and happens to run straight through Aberdeenshire giving you amazing views en-route.
https://www.instagram.com/p/BkAyH9Uliuy/?taken-by=visitabdn 
8. Hit the slopes
Speaking of snow… although you don't need snow to enjoy the snow roads it does make for some appealing winter sports.  Dust off your skis and snowboard and hit the slopes at The Lecht 2090 or Glenshee Ski Centre.
https://www.instagram.com/p/BfTXoIFB4BU/?taken-by=visitabdn 
9. Stick with traditions
Experience the traditional side of Scotland with a trip to the Highland Games. Aberdeenshire hosts three of Scotland's largest Highland Games events next month: Ballater Highland Games, Lonach Gathering & Games and The Braemar Gathering. These events draw thousands of visitors to the region each year including the Royal Family and A-list celebrities.
https://www.instagram.com/p/BlpxRYclhbc/?taken-by=visitabdn 
10. Relax and unwind in the wild
When it all boils down to it the Cairngorms National Parks is a great place to relax and unwind in the tranquil and wonderous surroundings of Aberdeenshire. Find your freedom here… just like the Royal Family have done.
https://www.instagram.com/p/BloKN3WFZD6/?taken-by=visitabdn
Make sure to join in the conversation this week using the hashtags #visitABDN #ScotlandIsNow #VisitCairngorms #DiscoverNationalParks #NationalParksWeek