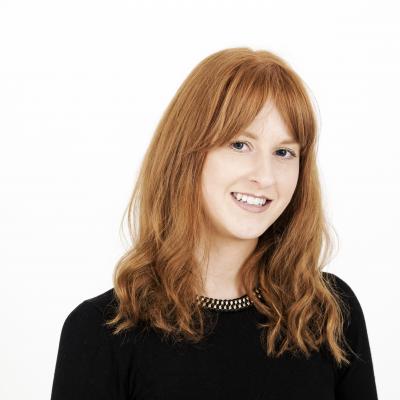 10 really 'Royal' things to do in Royal Deeside
12 April 2018
It's a matter of record that Queen Victoria fell deeply in love with what would become known as Royal Deeside; "All seemed to breathe freedom and peace …" she wrote. It's a sentiment that echoes through the years and still rings true today.
The Royal wedding is a hot topic right now and one of the questions on everyone's lips is 'where will the Royal newlyweds honeymoon?'. There is strong speculation that Harry and Megan will spend time relaxing at the Royal's Scottish retreat, Balmoral Castle in Aberdeenshire.
The British Royal Family have been visiting the area for over 100 years so it is little surprise that this part of Scotland is bursting with Royal heritage. Here's 10 things the Royal's might just get up to on their honeymoon and things you should definitely do when you visit Aberdeenshire:
Balmoral castle and estate was purchased by Queen Victoria in 1848. Today, it continues to be the summer residence of the Royal Family. The castle was once lovingly described by Queen Victoria as "my dear paradise in the Highlands" and is where the late Queen Elizabeth II was said to be her happiest. When the Royal Family aren't in residence, visitors are welcomed to explore.
Found on the Balmoral Estate, Lochnagar is one of the most celebrated Scottish Munros (a mountain over 3,000ft) thanks to its impressive peaked summit with panoramic views of Royal Deeside. You might even recognise the name of this mountain as it starred in Prince Charles' popular novel, The Old Man of Lochnagar.
If you time your trip right you can attend The Braemar Gathering. Held annually in the heart of Royal Deeside, this year (2018) on 1 September; the Gathering is probably the most famous highland games in Scotland thanks to its Royal guests.
Experience Royal transport during your stay and take a ride on the Royal Deeside Railway. This track once served generations of the Royal Family and crowned heads of Europe including Queen Victoria and the Tsar of Russia.
Grab your walking shoes, a picnic and your camera as you feel the true essence of tranquillity. Find one of Scotland's finest undiscovered landscapes when you venture into the Balmoral Estate towards Loch Muick.
Fancy claiming you've dined in Prince Charles' restaurant? In Ballater, just six miles away from Balmoral Castle, this fine-dining restaurant has become a prominent visitor hotspot in the village thanks to its quality locally-sourced food and drink.
Neighbour to the famous castle is Royal Lochnagar Distillery. The whisky distillery's canny owner, John Begg invited Prince Albert to visit in 1848. Following the visit, the Royal's bestowed a 'By Royal Appointment' warrant. It remains one of the finest distilleries in Aberdeenshire - visit to see the whisky being lovingly created at source.
Another famous feature of the extensive Balmoral Estate is the humble Crathie Kirk. The church was regularly attended by The Queen when she was in residence at the Castle and has even been the venue for Royal weddings.
It was well documented that when holidaying in Aberdeenshire the Queen drove herself around the estate in her 4x4. Take your own off-road driving experience to get closer to our raw and elemental nature and wildlife.
10. Go on a DeeTour
The best way to really experience a Royal trip is under the watchful guide of a local tour guide. On your very own bespoke excursion you'll see all the famous visitor attractions as well as hear more about hidden gems.
For more information about Royal Deeside and Royal heritage in Aberdeenshire just go to https://visitabdn.com/what-to-do/royal-deeside/. We look forward to welcoming both you and the Royal newlyweds to this regal part of Scotland very soon.