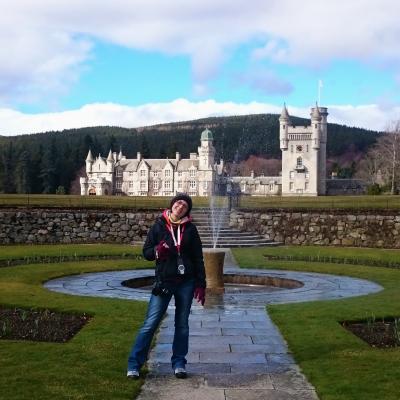 Nine of the best Stone Circles in Aberdeenshire
12 May 2019
Few other ancient monuments can evoke such a sense of mystery and wonder as the stone circle, and here in Aberdeenshire we are lucky enough to be home to almost 150 stone circles. We can even lay claim to our own unique style of stone circle, the Recumbent Stone Circle – so-called after the massive stone which lies on its side, recumbent, in the southern arc of this type of stone circle.
Dating from between 2700 to 2000 BC, the exact purpose and meaning of stone circles remains unclear. Are they sacred spaces, ceremonial places, sites for marking the passage of time at the summer and winter solstices? Our Recumbent Stone Circles are thought to relate to the rising or setting of the major standstill moon. Whatever their use, the huge effort involved in their construction would seem to suggest they must have been important features of prehistoric life.
Whether you're looking for your very own Outlander moment, to follow in the footsteps of Brave's Merida, or (for our older readers) to flashback to the classic (or should that be creepy) 1970s TV show Children of the Stones, in Aberdeenshire we have the right stone circle for you!
1. Clune Hill
Hidden away in woodland, the walk up to Clune Hill certainly feels as if you're being guided by tree sprites! With superb views across the landscape, it's also a great site for spotting wildlife.
2. Cullerlie
A short hop from Aberdeen, Cullerlie Stone Circle is quite different from the others on this tour being the only one which is not a recumbent-type. To distinguish it even further, this reconstructed stone circle also has 8 small stone cairns within the circle of standing stones.
3. Whitehill
If you have more time, Whitehill is the stone circle for you. A walk of around 1 mile / 1.5km through Pitfichie Forest will take you to this site, where 4 of the upright stones still stand in their original positions.
4. Aikey Brae
One of my favourites, and the most intact recumbent stone circle in northern Aberdeenshire, Aikey Brae is definitely worth the detour. Located on the top of Parkhouse Hill, it features one of the largest of the recumbent stones, weighing in at around 21.5 tons, and the view across the Buchan landscape is spectacular.
5. Nine Stanes of Mulloch
As the name suggests, there are 9 stones (or stanes) remaining at this stone circle, located to the west of Clune Hill Stone Circle. It's one of the later stone circles on our tour, and its stones are in more of an oval than a true circle.
6. Easter Aquhorthies
If you were to draw a stone circle, Easter Aquhorthies is probably what it would look like! Almost perfectly circular in plan, and enclosed by a later stone wall, it is one of the earliest circles on our tour. With all of its uprights still standing, you can also see how the stones decrease in height as they get further from the recumbent. Another of my favourites!
7. Midmar
Midmar is one of the more striking of the stone circles, with its tall, fang-like, flanker stones towering over the recumbent like a pair of petrified watchmen. It's also a great example of how sacred or special sites have been reused over time, surrounded as it is by a later church and graveyard.
8. Loanhead of Daviot
If any of our stone circles is going to open up a time portal, Loanhead of Daviot must be the best bet! Its massive recumbent stone is split in two – caused by frost in the long-distant past, or could it have been torn asunder in some battle of the Gods?
9. Tomnaverie
After a short walk uphill from the car park, Tomnaverie Stone Circle majestically appears, crowning the ridgeline in dramatic fashion. Nine stones are standing at this site, and if you look closely you might be able to spot the two "cupmarks" carved into the recumbent stone.
So while I can't guarantee any kind of portal will open, or that you'll be transported to another realm, every stone circle will offer a unique time travelling experience you'll never forget! For more information on how to visits, download the Aberdeenshire Stone Circle Trail.
When visiting Aberdeenshire's Stone Circles, please follow the Scottish Outdoor Access Code. Be sure to share your visits on social media using VisitAberdeenshire's #visitABDN and #beautifulABDN, and tag me in your posts on Instagram and Twitter. And if you do find that secret portal, let us know!
Claire Herbert is Regional Archaeologist with Aberdeenshire Council and a big fan of Stone Circles!