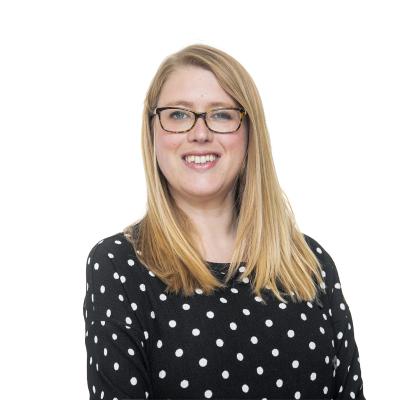 10 great escapes in Aberdeen and Aberdeenshire
9 July 2020
Get away from it all and enjoy a Scottish break in Aberdeen and Aberdeenshire as you visit coastal towns and villages, live like royalty in Royal Deeside, enjoy quiet and tranquillity in the city parks and be at one with nature as you visit the region's nature reserves.
Here are 10 great escapes when you visit Aberdeen and Aberdeenshire:
1. Breathe in fresh coastal air
Enjoy rugged coastlines and quirky towns and villages for a slice of life by the sea in Aberdeen and Aberdeenshire. Check out Stonehaven, Portsoy and Crovie for the ultimate seaside experience. 
https://www.instagram.com/p/Bwj7tMenAzK/
2. Don your walking boots and explore
There's no shortage of walking trails in the area. Challenge yourself to some Munro bagging, or take it slow with a leisurely stroll along the Deeside Way.
https://www.instagram.com/p/BsA5EkPFYvT/
3. Live like a queen in Royal Deeside
Royal Deeside is home to the Queen's holiday residence at the Balmoral Estate, but check out nearby towns Ballater and Braemar for quaint royal-warrant shops, top restaurants that use local Scottish fayre and chilled out B&Bs for a quiet getaway.
https://www.instagram.com/p/CBXe0Jzn7zI/
4. Conquer the castle trail
Aberdeenshire has 263 castles and while not all can be explored, take in the spectacle of Dunnottar Castle perched on top of Stonehaven's coastline or visit the grounds of Craigievar Castle – said to be the influence for Walt Disney's Cinderella's castle.
https://www.instagram.com/p/CAArKcujtcu/
5. Hit the road on the North East 250
Drive around Aberdeen and Aberdeenshire by following the North East 250 route – this ultimate road trip will take you across the Cairngorms National Park, Royal Deeside and into the heart of the Granite City itself.
https://www.instagram.com/p/BhzA7AYnGJ-/
6. Experience outdoor art
Wander the streets of Aberdeen taking in the spectacular Nuart Aberdeen and Painted Doors self-guided route for thought-provoking art and installations on the sides of buildings and hidden down side streets. Which will be your favourite?
https://www.instagram.com/p/CAass9fnMA8/
7. Gardens in the city
Aberdeen has many parks and green spaces to escape, and simply enjoy some quiet. Hazlehead Park, Seaton Park and the Victorian Duthie Park are favourites to bring a picnic, walk or explore the sprawling gardens.
https://www.instagram.com/p/CB2gnoYjO-W/
8. Turn back time in Old Aberdeen
Home to the University of Aberdeen, Old Aberdeen is a cobbled community, where you can visit the university's Zoology Museum, St Machar's Cathedral, and the stunning King's College. Be sure to visit the Brig O'Balgownie, known to be one of the oldest bridges in the UK.
https://www.instagram.com/p/CCdS6UcnV5n/
9. Be at one with nature
Visit Newburgh Beach's resident seals or catch a glimpse of leaping dolphins at Aberdeen's harbour mouth. The cliffs at Bullers of Buchan are home to puffins and other seabirds.
https://www.instagram.com/p/Bx7I0y0n1M0/
10. Get on your bike
Aberdeen and Aberdeenshire are a haven for cyclists, partner with a guide for a local's experience of life on two wheels in the region.
https://www.instagram.com/p/CC3XWXVncqw/
For more information on your great escape to Aberdeen and Aberdeenshire go to www.visitabdn.com/great-escape.