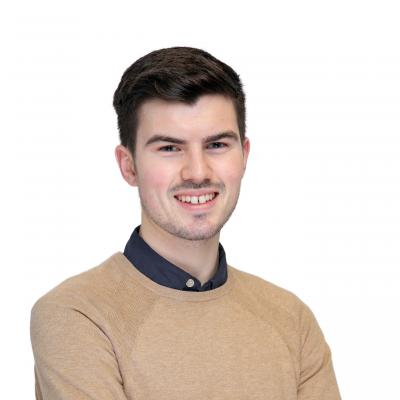 10 foodie experiences you've got to have in Aberdeen & Aberdeenshire
17 December 2018
I'm a regular through the doors of Dean's of Huntly and every time I smell or taste the beautifully buttery shortbread, memories of a younger self come eagerly waiting at the factory viewing window come flooding in. There was something magical about watching the workers baking and packing the prized shortbread ready to be dispatched and sent across the globe for thousands to enjoy.
It's experiences like these that stay with you and create authentic memories of substance that connect you to a place. In Aberdeen and Aberdeenshire, experiences surround us and when it comes to food and drink, we are bursting with choice. Here's just 10 foodie experiences you've got to have when you visit Aberdeen and Aberdeenshire:
1. Sensational shortbread
Years on, Dean's is still high on my foodie list. Today you'll find a welcoming café to grab a sumptuous bite and a new factory viewing point that gives you a walk-through of the brand's history which dates back to 1975. On the shop floor you'll find new and traditional shortbread flavours to taste and an extensive range of products to gift loved ones (or yourself).    
https://www.instagram.com/p/BVWgcO6DHyc/
2. Farm to fork
Some of our best produce comes from the fields of Aberdeenshire and Aberdeen Angus beef is certainly one of them.
In the heart of Royal Deeside you'll find Lochton Farm home to Aberdeenshire Highland Beef where local farmer Grace will take you on a tour showcasing the beauty of Scotland's native breed of highland cattle. To finish off, you will taste the highland beef that's reared on the farm accompanied by craft beer, gin, tablet and shortbread, all made on the farm. If that doesn't scream an authentic farm to form experience, I don't know what will.
https://www.instagram.com/p/BrP2ERonauc/

3. Botanical to bottle
Over to Scotland's number one cocktail bar Orchid, you'll find the home of its very own Porters gin which is distilled in its micro-distillery below the floorboards of the bar.
Here you can take part in a gin experience session where you can explore the history behind gin, the story of Porters and of course taste a selection of gins. If you want to delve a little deeper into the process, you can visit the micro-distillery and see how botanicals are bottled.
https://www.instagram.com/p/Bi6wKIyl9et/

4. From dam to the dram
If you're out exploring Ballater, the grounds of Balmoral castle or climbing some Munros in the Cairngorms National Park, a visit to Royal Lochnagar Distillery offers the perfect opportunity to discover how scotch whisky is made. Whether you're new to whisky or a connoisseur to the art, there are a variety of tours waiting at Royal Lochnagar. The "dram at the dam" tour is my top choice, takin you for whisky nip at the dam where the distillery gets its water, a crucial ingredient to its iconic blend. 
5. Malt measures
If you're looking for city whisky experience, the heart of the city centre plays host to a range of whisky bars. The Tippling House is your spot for an 'Old Fashioned' whisky cocktail and also host a Tasting Academy where you can explore classic malts from the region and further afield.
https://www.instagram.com/p/BpsXrAOn9J_/

6. Hop on to a brewery tour
Beer is no stranger here in Aberdeen and Aberdeenshire with new brewers populating the local map and leading the way in the craft beer revolution. In Aberdeenshire you will find the Brewdog HQ which is open for brewery  tours and you'll also find Dog Tap the onsite bar where you can grab some beers straight from the brewery. On the tour, you'll also get an inside look at recent addition to the BrewDog family, Lone Wolf gin.
https://www.instagram.com/p/BLVZRmIgkNQ/

7. Craft beer routes
In Aberdeen there are craft beer bars dotted around the city centre and have joined forces to form a craft beer kilometre to take you on a taste journey of brews from local soil and from around the globe.
https://www.instagram.com/p/Bp96BZvn5W8/

8. A melting experience
If sweet treats are more your thing, you must make a trip to local chocolatier Cocoa Ooze where you can take part in chocolate making workshops and, more importantly, eat chocolate. Explore the art of chocolate making with master chocolatiers, experiment with flavours whilst learning how to make your very own truffles and chocolate bars.  
https://www.instagram.com/p/BnvIaOqhOO6/

9. Berry nice
When summer hits you will find masses of country larders filled with local strawberries, raspberries and blackberries straight from the fields of Aberdeenshire.
Barra Berries out in Old Meldrum take it one step further by taking the berries grown on-site across to the farm shop and combine the berries with ice-cream creating a zingy summer refresher. Watching the process alone is a treat in itself.
https://www.instagram.com/p/Bk7SMNhAMWt/

10. Loafs of fun
Close by to Ballater in Cambus o'May you'll stumble across bread making courses at Crannach House where bread guru Doug will take you on a step by step bread baking experience. From sourdough to ciabatta and brioche to fruit buns, you'll bake and taste your way through a range of breads and learn the tricks of the trade to bake your own golden loafs at home.    
No matter what your taste, you won't struggle for choice in Aberdeen and Aberdeenshire. Use the My ABDN portal to create your own itinerary that's packed with flavour.