Shepherd's Loch
Shepherd's Loch is an off-grid glamping site located on a working farm in the beautiful Aberdeenshire countryside. You can enjoy staying in one of our unique, rustic huts which are set around six small lochs. Crannoch, a yurt, is right at the water's edge and has a hot tub for guests to enjoy; Otter is built into a small hillside and it's large round window overlooks the main loch; Dragonfly is a wooden wigwam with its own private yard; Graham's Bothy is a mini house with a hot tub and front veranda overlooking a loch; Beehive, is a yurt and hexagonal, wooden hut with windows on all sides; and The Wheel House, a converted ship's wheelhouse with the original ship's wheel still in place.  Children are welcome to stay in all the accommodation and families can rent the site for special occasions. Dogs are permitted in all out huts except for the yurts. 
Guests can fish on the lochs which are fully stocked with trout. There are also kayaks, a children's play area and zipline. We have a small on-site shop with a supply of snacks and souvenirs. Our Fishing Hut offers a communal meeting place and table games for the children. Visits to the farm can be arranged on request.
All huts have their own private kitchenette, toilet and shower as well as a wood burner, camping stove, barbecue and cool box or fridge. We provide all bedding, towels, cooking pots and crockery. 
Much of our accommodation is made from recycled materials. We have our own waterwheel which, along with solar panels, generates our 12V electricity supply. 
Rooms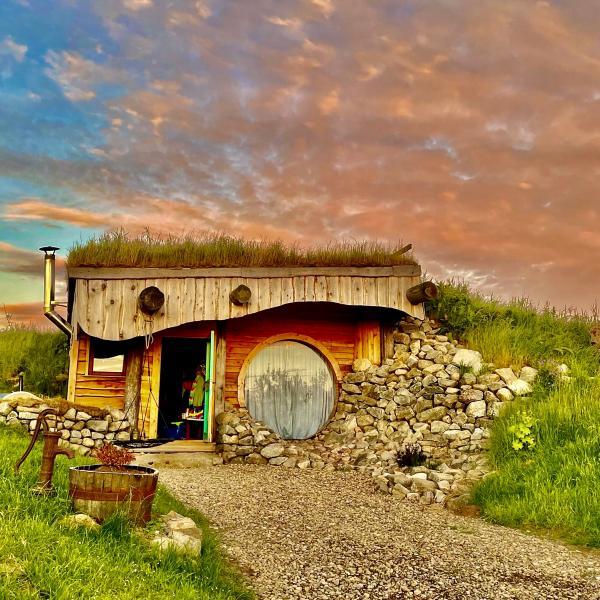 Otter Hobbit House
Bespoke hut with round window, nestling into banking. Sleeps up to four. Covered internal porch and decking with woodburning stove, kitchenette, private shower and toilet and French doors onto patio area. Private bbq. Loch view.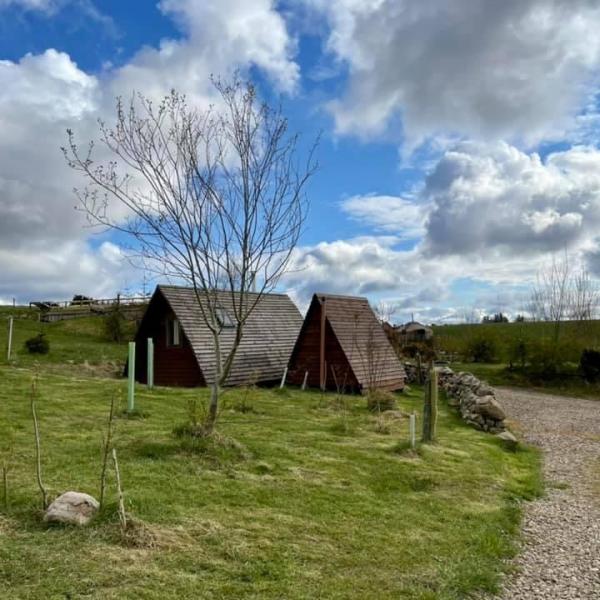 Dragonfly Wigwam Hut
Perfect for two. Cosy and quirky with woodburning stove. Adjoining private toilet and shower room. Private, enclosed outside dining area and bbq with washing up area. Loch view.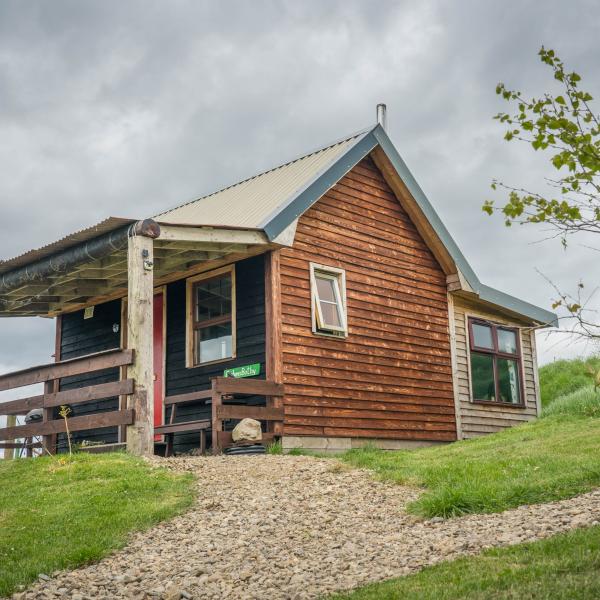 Graham's Bothy
Graham's Bothy
Tiny house, sleeps four, with double bed and bunk beds. Woodburning stove, sit in kitchenette, private internal toilet and shower. Hot tub, private bbq. Loch/waterwheel view.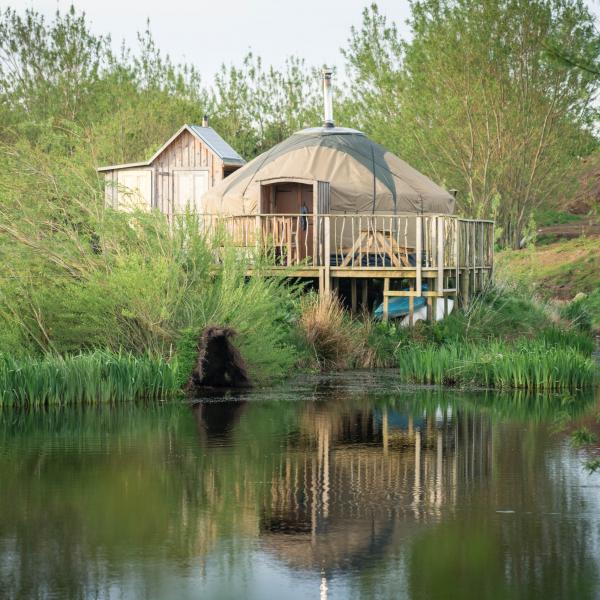 Crannoch
A traditional yurt with separate toilet, shower and kitchenette for guests' private use. Sleeps four with a double bed and two camp beds, as required. Heated by wood burning stove. Yurt is surrounded by decking, right on the edge of the loch.
Beehive
Traditional yurt with a hexagonal, wooden hut. Yurt sleeps six with a double bed, two futons and two camp beds, provided as required. Heating provided by a wood burning stove. Hexagonal hut holds the kitchenette and seating/dining area. Separate toilet and shower for guests' private use. Views across the loch and surrounding countryside.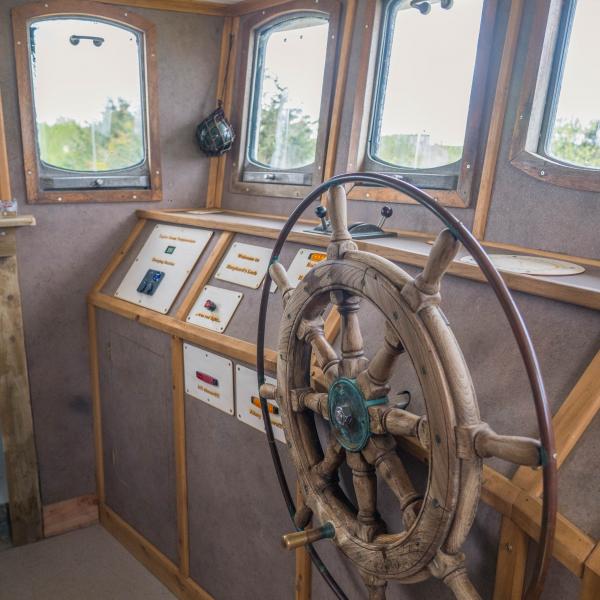 The Wheel House
This converted ship's wheelhouse sleeps 3 in a double bed and single bunk. Heated by a wood burning stove. Some original features still in place which only add to the uniqueness of this accommodation. The kitchenette, toilet and shower are in a separate hut, adjacent to the sleeping quarters. Situated on a light hill, guest are afforded lovely views of the countryside.