Cairngorm Lodges
Cairngorm Lodges are five luxury, self catering, forest lodges set in the heart of Royal Deeside and the Cairngorms National Park.
Guests can choose to stay in a lodge deep in the heart of the Scots pine forest or in one overlooking the beautiful lochan.
Sleeping 4 the luxury lodges are equipped to a high standard. All have wood burning stoves and guests are provided with an abundant supply of wood from the estate's own forests.
Guests are welcomed on arrival by their own dedicated host, who on chilly days will have a roaring fire going to ensure a warm arrival.
Forest walks start directly at the lodge door and guests are free to make this Highland estate their own. The lodges are ideally located for watching the red squirrels and roe deer come and go in the forest. Pets are most welcome.
Rooms
Double room with forest view
Double bedroom supplied with organic fair-trade bed linen and towels.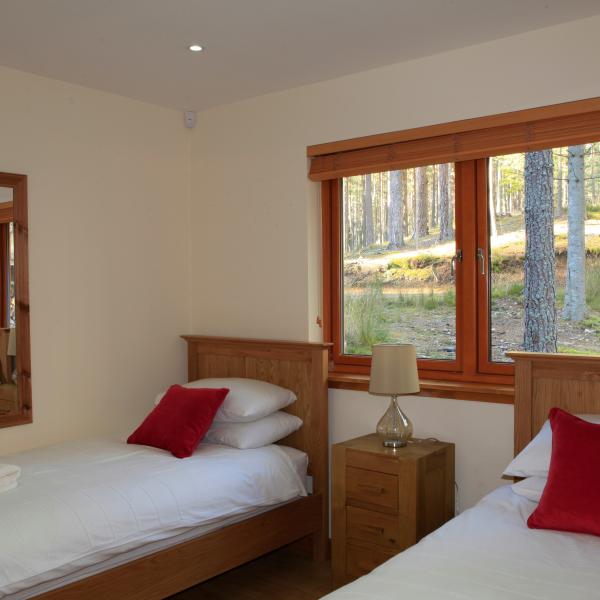 Twin bedroom with forest views
Twin bedroom supplied with organic fair trade bedlinen and towels.