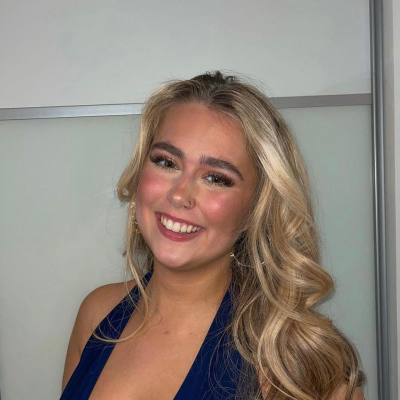 Top spots for visiting family and friends - a student's perspective
16 November 2023
In celebration of International Student's Day - a celebration of multiculturalism and diversity among students across the globe – Kellie-Anne Deary, an international student studying at the University of Aberdeen shares her experience of studying in Aberdeen, and where her 'must visit' spots are for visiting family and friends.
Kellie-Anne is a third year IR and linguistics student.
When I first came to Scotland from the United States in 2021, I was suddenly in a whole new city in a new country where I didn't know anybody. I was apprehensive. Was there going to be enough to do? Once I arrived though, I jumped headfirst into life here and embraced the city I now call home.
I quickly realised that moving to Aberdeen was the best decision I've ever made. I've met my best friends and created a life for myself in the Granite City.  
When my family and friends from home visit, I'm able to show them my favorite places I've discovered.
Aberdeen Beach
There's so much to do at the beach. I love the eclectic variety of recently opened food trucks. You can get the best cheesecakes at Little Molly's, great woodfired pizzas from Project Pizza, and even vegan loaded fries from Roots Catering. Beyond the burgeoning foodie scene, you can rent paddleboards and have a day on the water or even go to Codona's for a game of ten-pin bowling or go-karting.
Castle Fraser
I love to take family and friends to admire the beauty and splendor of Castle Fraser, near Inverurie. One of Scotland's largest castles and packed with history, the castle itself has a story to tell. It's also a beautiful place to take a stroll, unwind and just connect with nature.
Stonehaven
If you're looking for a day trip not too far from the city, then Stonehaven is perfect. You can start the day by exploring Dunnottar Castle, the clifftop fortress that provided the inspiration for Disney Pixar's Brave, and the trails around it. Go on a lovely walk along the beach and end it with award-winning fish and chips from The Bay Fish and Chips.
Books and beans
My flatmate and I love a good brunch, but as university students we often find ourselves having to spend weekends studying. So, we combine the two. Our favourite place to go is Books and Beans. A wee used bookshop and café that provides a relaxed environment to study while simultaneously devouring iced caramel lattes and pancakes with Nutella.
Kilau Coffee
Kilau Coffee brews fresh coffee and serves amazing sandwiches, right in the centre of campus in Old Aberdeen. Kilau holds a lot of nostalgia from the last three years, with frequent visits in between classes. This is top of my list for taking visiting family and friends. Their brie and cranberry baguette is a must-try!
Shiprow
Another fantastic area to visit is vibrant Shiprow Village. Tucked away below union street, this cobbled street is home to a variety of vendors, like Aberdam (nothing beats their brie bites and chips), and great pubs like Malones (their live music always makes for a great night out).
Nightlife
I have made it my personal mission to find the best espresso martini in Aberdeen. Ninety-Nine Bar and Kitchen shake up a great one. Belmont Street is an area favoured by students. A street off union street lined with all types of bars, pubs and cocktail places - you'll find whatever you're looking for here. Siberia is a bar with a nice vibe and all-round great atmosphere. I recommend a trip to is The Spiritualist too. Its quirky interior adds to the atmosphere and their drinks are always a hit.