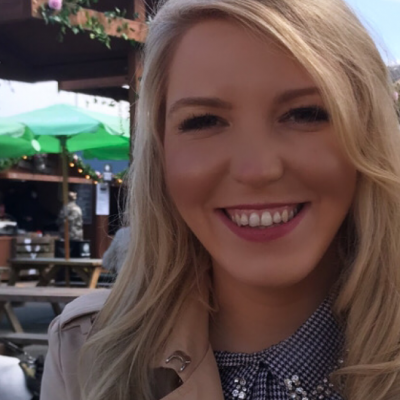 Rediscover Aberdeen - A Day In The City
21 May 2021
Hiya! Lauren here. As the north-east of Scotland is beginning to open up again, and business is getting back to normal, I was delighted to be able to get out and about! I grabbed my mask and I walked out the door on my mission to rediscover Aberdeen. First stop – BREAKFAST.
Foodstory is a beautiful little café bang in the middle of Aberdeen. I am always so impressed with their detail when it comes to dietary requirements and of course their mission to make the world a greener place. This breakfast stop is a must when heading out for your day out in Aberdeen.
My next stop was just a 10-minute walk away Aberdeen Art Gallery has been newly refurbished and I just LOVE it. Walking around the stunning and unique artwork makes me feel so relaxed and I believe is one of the most inspirational places in Aberdeen. 
 This is only a taste of what's inside the Art Gallery, I would highly recommend it if you're in need of a relaxing afternoon. Also, very nice to see the Art Gallery has a nice sense of humour with their 2021 version of statues sporting face masks!
What I also love about the Art Gallery is that they are always helping to promote local business and local artists showcase their products. I spotted this beautiful stall upstairs next to the café. Who doesn't love a bit of shopping!
Next stop – lunch! It isn't a secret that the North-east of Scotland is a talented place when it comes to entrepreneurs and foodies. We have so many different places to eat in Aberdeen and Aberdeenshire that it becomes tricky to decide what to have.
However, THIS caught my eye.
If you're on Instagram, I'm sure you will have seen the Backyard Beach Collective.
I arrived at the venue with bags full of beach vibes, it was an awesome looking, safe outdoor space with several delicious local food vendors to choose from. There's Smoke and Soul, Aberdam Dutch Fries, Haydn's Woodfired pizza, The Sushi Box, Nancy's Funnel Cakes and Dirty Dogs.... it was difficult to choose what I wanted to eat.
I settled on a cocktail and some Aberdam Dutch Fries, covered in delicious, mouth-watering blue cheese sauce.
Planning a day out in Aberdeen with the family? Aberdeen Science Centre needs to be on your list. The kids will love this and this is somewhere that they will be occupied with for hours. Also, it's right next to the beach.
Following a £6 million refurbishment, a lot has changed since the last time I visited I'm going to start with Robosapian. Look how cute he is!
I'm almost 28 and I was highly amused by this guy for almost an hour! This is our future, robots who can sing, dance and have a personal chat with you about pretty much anything.
After making a new (robotic) friend, I took a walk around the new and improved venue staff cleaned everything constantly which made me feel safe as most of the exhibits are interactive.
My second favourite part (after meeting Robosapian) was sending myself a note. Whether or not you have kids with you, this place will put a smile on your face, I promise.
Time to walk off the chips as I headed to Seaton Park and Old Aberdeen. I took a walk around one of the most beautiful places I've seen (which I still can't believe is right next to Aberdeen Beach). As you walk around the old cobbled streets, you get a sense of what this amazing place used to look like some time ago.
I also found somewhere new to share. Having walked and driven through Old Aberdeen a few times , I had never noticed The Powis Gate, which is the entrance to Powis House, and this was built back in 1800s.
After all the walking, I had to go to the tastiest and most central ice cream shop of all time which is, of course, Mackie's 19.2.
Little bit of local trivia – Why is it called Mackie's 19.2? Because the ice cream parlour is exactly 19.2 miles away from where Mackie's ice cream is made in the HEART of Aberdeenshire. 
Zuzanna, the friendly chap in the parlour asked me a few times whether I was ready to order yet but I couldn't choose between the flavours!
As the day came to an end, I walked around Marischal Square, across at Marischal College, one of the most beautiful buildings in Aberdeen. I ate my ice cream and thought about how lucky I was to live in such an interesting and exciting place.