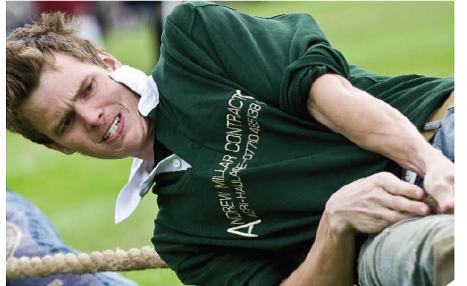 When

Sun, Jun. 16, 2013

10:00am — 5:30pm | Download (ICS)

Where

Hazlehead Park, Aberdeen Map (approx.)
Cost Information

Adult £8, Child £3, Family £20, Under 5's free
Contact details

For more information and/or to book online visit:
Description

Traditional Highland Games

The event delivers a traditional programme of Highland Games including Scottish 725kg Tug-o-war Championship, heavy and light events, track and field events, dancing, pipe bands and solo piping competitions.

Family Entertainment

A Family Entertainment programme has been developed to enhance your Games experience through special displays, demonstrations and activities that will take place throughout the day within various areas of the Games venue.

The event takes place in the Games Field at Hazlehead Park and always on the third Sunday in June.  The Games are an integral part of the Grampian Games circuit and delivered under the auspices of the Scottish Highland Games Association.