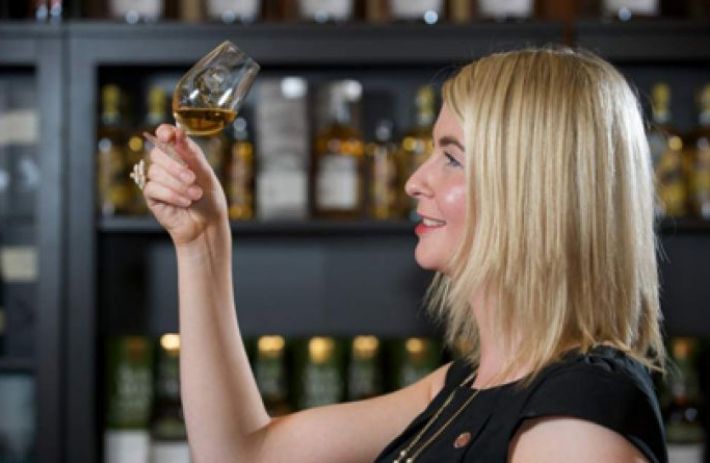 Tasting with The Scotch Malt Whisky Society
Why not get into the 'spirit' of Scotland's ancient art of whisky production by visiting some of our world famous distilleries where the water of life has been lovingly crafted by generations of skilled and passionate craftsmen?
Check out the Malt Whisky Trail website to find the distillery of choice in our region in the meantime just roll these evocative names round the tongue and you'll soon  finding yourself reaching for a crystal tumbler, some clear Scottish water, and if you must, some ice:
Glenfiddich, Glengarioch, Royal Lochnagar , Glenglassaugh, The Glenlivet, GlenDronach, Ardmore, Balvenie, Knockando and Fettercairn.
All though all these single malts we have listed, and indeed all single malts, are made by almost identical methods all are completely different in taste, smell, texture and strength.
Malt whisky experts in Scotland, and that means everyone who has an opinion, will tell you that there is no such thing as a bad single malt just different ones.
That's probably true but, we have to point out that you may have to taste quite a few drams before making up your mind.
During distillery visits you will be guided through every part of the process and you will be pleasantly surprised at the subtle difference in taste that can be achieved by, for example, using peaty water from a Highland burn rather than from a clear mountain stream which began life on a snow covered summit.
And, after the talk, comes the really good bit-a lesson from experts in whisky tasting and a chance to visit the souvenir shop to buy a bottle of the single malt whisky you watched being made.
Whisky tastings can be arranged with The Scotch Malt Whisky Society.  They can provide exclusive tastings at many of the Aberdeen and Aberdeenshire venues and conference centres, offering single cask, single malt whiskies from over 129  distilleries.


Download the Secret Malts of Aberdeenshire Guide here.