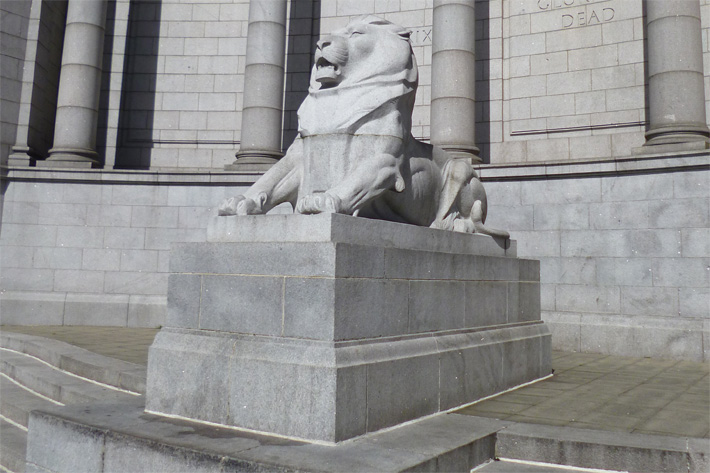 STATUES IN ABERDEEN
Aberdeen's city centre has a diverse range of sculptures. These range from traditional to contemporary and perform many functions, such as commemoration, memorialand remembrance, as well as the expression of ideas.
Some promote a serious message, such as the War Memorial with its magnificent granite lion. Others are more whimsical in tone, such as Thomas Bayliss Huxley-Jones' Sea Fantasy, with its sense of movement and agile figures. The traditional statues such as King Edward VII and William Wallace are obviously representational. On the other hand more contemporary pieces of work such as Moon Table, Trumpet Leaf and Two have a more creative agenda and serve a purpose in keeping with modern life and ideas. Some pieces however seem to stand on their own in terms of function - the Russell Head was originally intended as a taunt to a complaining neighbour and not a work of art!
Download the Aberdeen Sculpture trail leaflet here.